Why Choose MMH?
Your safety is our No. 1 priority. That means when you step foot in our hospital, our goal is to protect you from unnecessary errors, injuries, accidents and infections.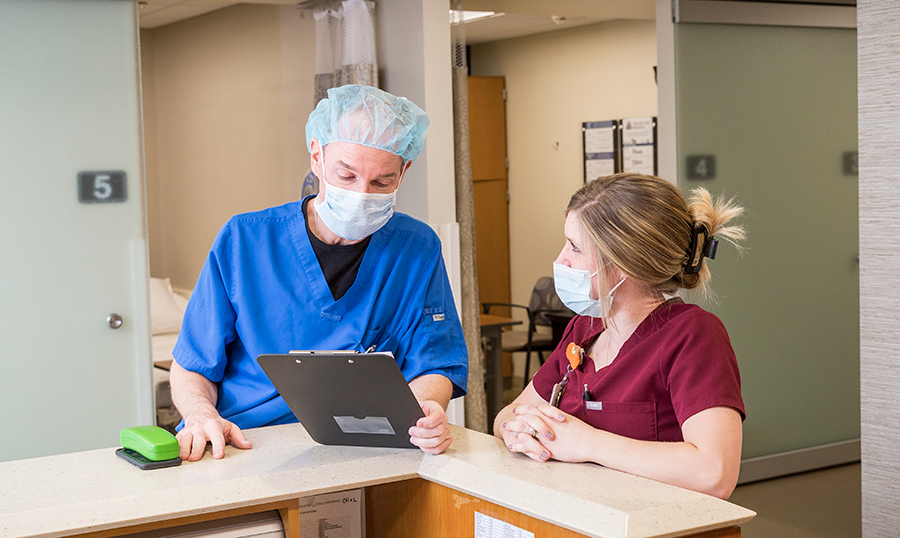 At MMH, we have a patient safety team that monitors our outcomes and continuously improves processes to ensure you are as safe as possible during your stay. We are committed to reducing infection rates, preventing medication errors and ensuring effective communication always takes place between caregivers, patients and families.
MMH is proud to be recognized, on both the state and national levels, as a leader in health care. We believe our awards, certifications and accreditations demonstrate our commitment to excellence.
Awards
Top 20 Critical Access Hospital (2019)
The hospitals that are named to this list are top performers in managing risk, achieving higher quality, securing better outcomes, increasing patient satisfaction and operating at a lower cost than their peers. The National Rural Health Association's Rural Health Policy Institute, iVantage Health Analytics and The Chartis Center for Rural Health.
Five-Star Quality Rating (2019, 2021)
The star ratings combine measures from the following groups: mortality, safety of care, readmission, patient experience, effectiveness of care, timeliness of care and efficient use of medical imaging. Centers for Medicare & Medicaid Services
Top 10 Percent for Patient Satisfaction (2018)
MMH was named a Top Quality Provider for Patient Satisfaction in 2018, meaning the hospital's patient satisfaction scores rank in the top 10 percent nationwide. CareChex® Learn more.
Performance Leadership Award for Quality (2017)
MMH was recognized for overall excellence in quality of care out of 2,156 rural providers. The ranking was based on the Hospital Strength INDEX, the industry's most comprehensive and objective assessment of rural hospital performance in the United States. The Chartis Center for Rural Health and the National Organization of State Offices of Rural Health. Learn more.
Five-Star AchieveWELL Designation (2017)
MMH was recognized for its efforts at making employee well-being a priority in the workplace. A well-organized wellness program leads to less illness and injury, as well as higher productivity and engagement. Wellness Council of Indiana.
Top 20 Critical Access Hospital (2016)
With more than 1,300 small rural hospitals nationwide, this prestigious designation reflects excellence in the form of high quality, efficiency, safety and satisfaction. The National Rural Health Association as determined by iVantage Health Analytics
Top 100 Great Community Hospital (2012-2014)
The hospitals featured on the list have fewer than 550 beds and minimal teaching programs. Hospitals were selected based on rankings and awards which considered clinical, operational and financial performance. Becker's Hospital Review
Outstanding Patient Experience Award (2013)
This award identifies top U.S. hospitals for their outstanding performance in delivering a positive experience for patients during their hospital stay. Healthgrades
Certifications/Accreditations
Accredited Member of the Christ Hospital Chest Pain Network
The Joint Commission
American College of Radiology (Mammography)
College of American Pathologists
Nuclear Regulatory Commission
Commission on Cancer of the American College of Surgeons
Intersocietal Commission for the Accreditation of Echocardiography Labs
Indiana State Department of Health
Indiana Board of Pharmacy
American College of Radiology
American Diabetes Association