Event
Girls on the Run: Fall 2021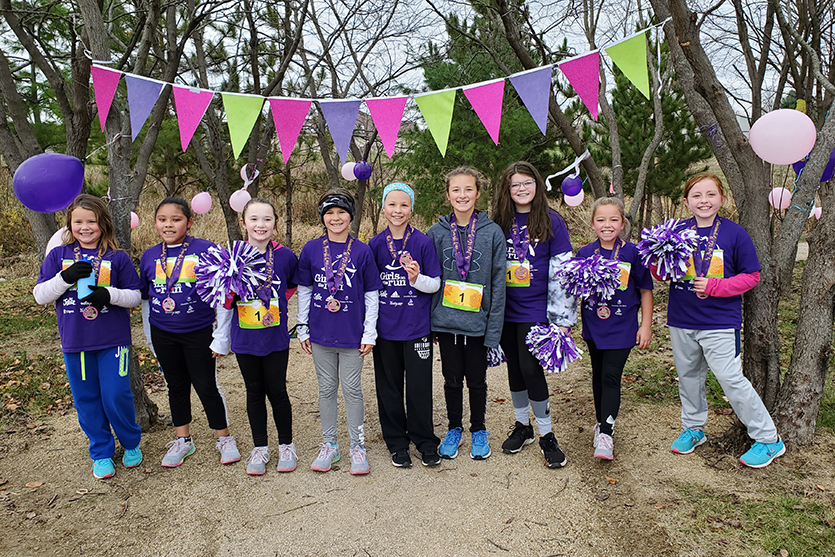 Event Details:
Date: 9/7/2021
Time: 3 PM
Cost: $65
Location: Varies
Get Directions >
About this Event
Girls on the Run is a national non-profit organization that is dedicated to creating a world where every girl knows and activates her limitless potential and is free to boldly purse her dreams. This 16-20 lesson program is designed to provide an inspiring and accepting environment for girls to strengthen their social and emotional skills while nurturing their physical health and behaviors to successfully navigate life experiences. Teams meet twice a week for 75 minutes and are offered at all schools in Ripley, Decatur and Franklin counties.
Girls on the Run…
Inspires girls to be joyful, healthy and confident.
Is accessible to all girls in 3rd-5th grade regardless of fitness level or physical disability.
Is not a running program. Girls are encouraged to do their own personal best.
Gives every girl the opportunity to be a part of a caring and supportive team.
Encourages girls to set goals for themselves and work toward them during each practice.
Provides trained coaches who use a research-based curriculum to help girls develop critical life skills they can use at school, home or with friends.
Shows an evidence-based impact on developing competence, confidence, connection, character, caring and contribution in young girls.
All Girls on the Run participants complete a non-competitive celebratory 5K event which offers a tangible sense of goal-setting and achievement!
Season runs September 7 – November 18.