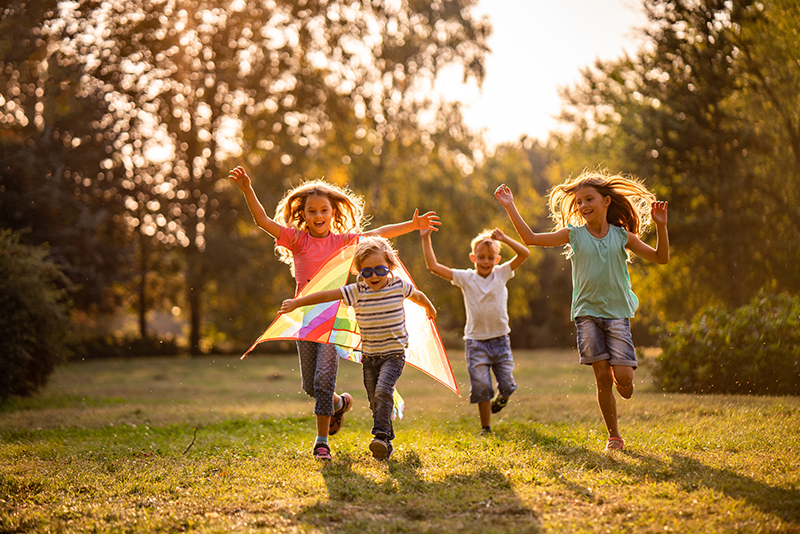 Well-Child Checks
The early years of your child's life are key to his or her health and development. That's why our pediatricians follow the American Academy of Pediatrics' schedule for well-child visits. Your child should see a doctor three to five days following birth and then as follows:
1 month
2 months
4 months
6 months
9 months
12 months
15 months
24 months
30 months
Starting at 3 years old, your child should receive a well-child check yearly. This allows our providers to check your child's growth and development in order to find or prevent problems.
Screenings
At your child's well-child checks, our staff will let you know when your child is due for additional screenings, such as lead, iron, vision and hearing. Lead and iron tests are completed on your child at 12 and 24 months. The lead test can tell us how much lead is in your child's blood. Too much lead can harm a child's growth, behavior, and ability to learn. The iron test tells us if there is a lack of iron in the blood. Iron is necessary for proper health and development. Vision and hearing screenings are completed on children who are 6 years old and older.
Vaccinations
Vaccinating your child is the safest and most effective way to protect him or her from many serious diseases. Vaccines are given on a routine schedule: 2 months, 4 months, 6 months, 12 months, 15 months, 18 months, age 4-6 years, 11 years and 16 years. All vaccinations are given at the Margaret Mary Occupational Health and Wellness Center located at 1051 State Route 229 in Batesville. If you're unsure of which immunizations your child needs, the nurses at the center can help. To schedule an appointment, call 812.932.5105.
From growth and development concerns to self-esteem and nutrition issues, raising children can be overwhelming. At Margaret Mary Health, our pediatricians realize no two children are alike. To learn more about our pediatricians, click here, or call our office at 812.933.5018.