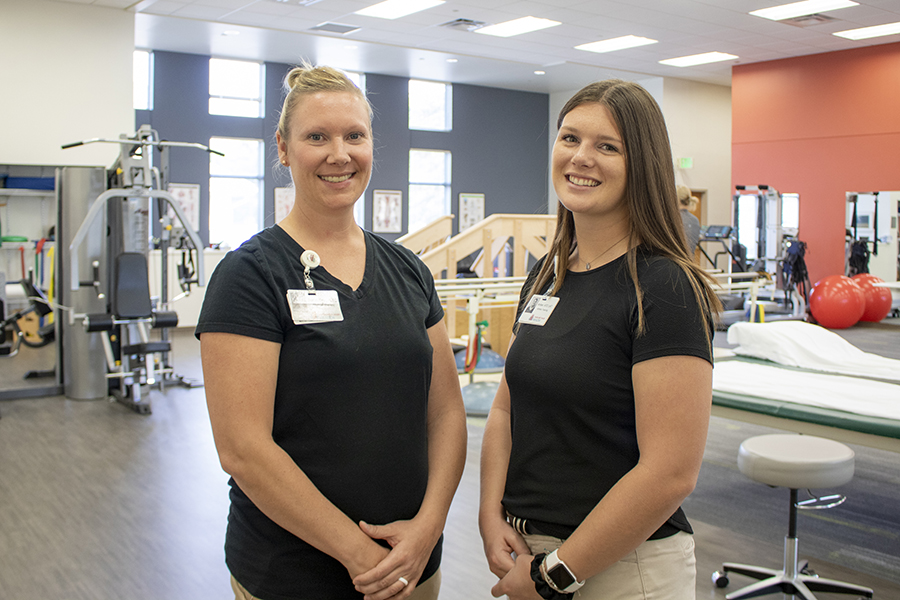 Margaret Mary is proud to provide sports medicine services and event coverage for Batesville, Jac-Cen-Del and Oldenburg Schools. Our Certified Athletic Trainers provide care for athletic injuries, lead injury prevention and concussion management programs and collaborate with coaches for safe return to play for all athletes. Our athletic trainers are present for sporting events and provide athletic injury checks.
In addition to providing sports medicine services, our athletic trainers also provide oversight for Progressive Exercise. This medical-based exercise program is designed to create a smooth transition for patients so they can exercise independently. The program can help increase strength, improve confidence, reduce the risk of injury and ultimately help attendees live better, more active lives. All sessions are held at Margaret Mary's Rehab Center, located at 206 State Road 129 S. in Batesville.
To learn more about either of these services, e-mail Carmen Pride.
Pictured above are Margaret Mary's athletic trainers – Jennifer Reed & Amber Roszell