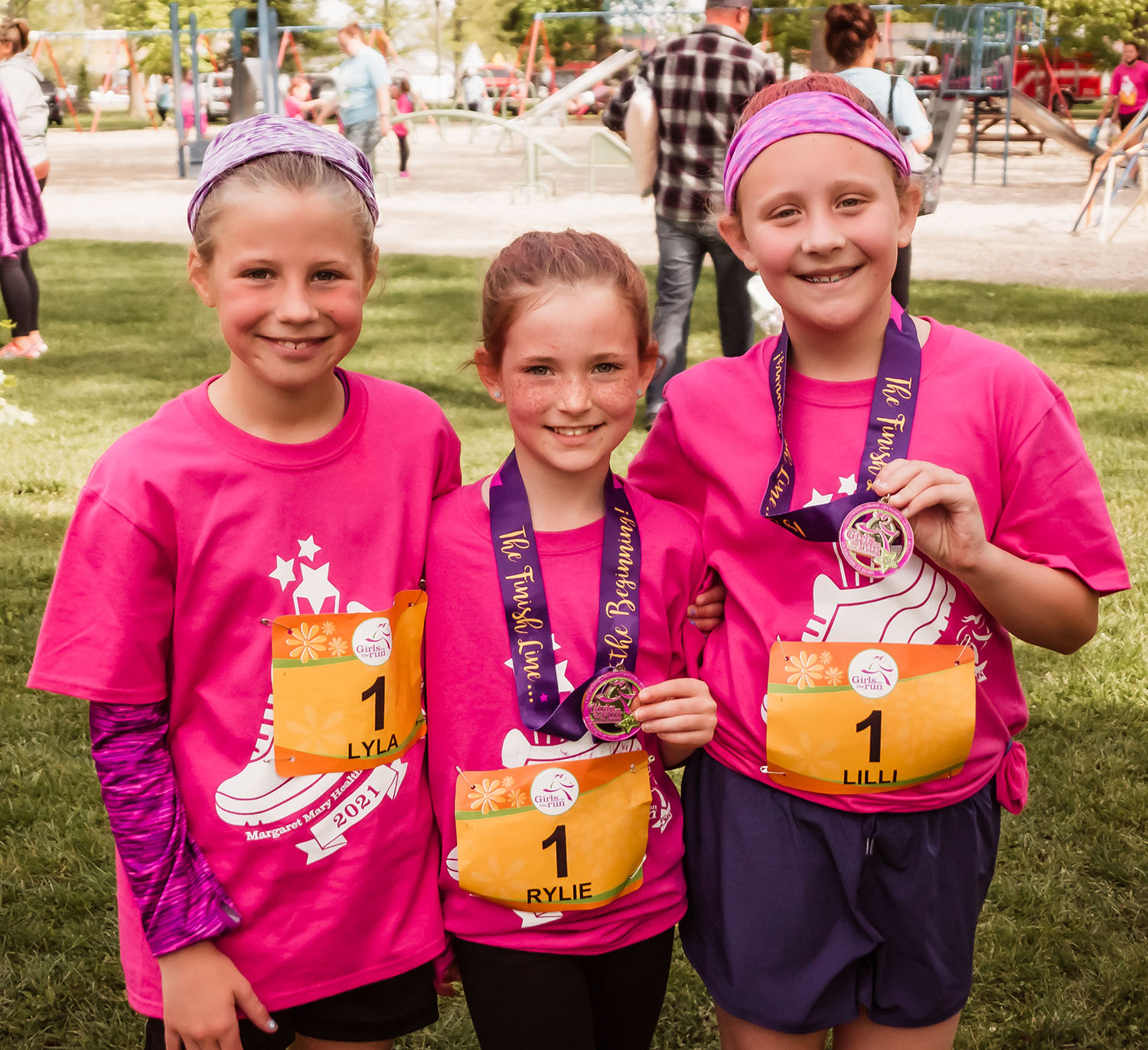 Time: 9 AM
Cost: $15
Location: Margaret Mary Outpatient & Cancer Center
Get Directions >
Girls on the Run is dedicated to creating a world where every girl knows and activates her limitless potential and is free to boldly pursue her dreams. This 20-lesson program is designed to provide an inspiring and accepting environment for girls to strengthen their social and emotional skills while nurturing their physical health and behaviors to successfully navigate life experiences.
The highlight of the season is our celebratory 5K event. All Girls on the Run teams from Ripley, Decatur and Franklin counties will come together to complete a non-competitive 5K. This event offers the girls a tangible sense of goal setting and achievement.
The Fall GOTR Program begins September 5 and runs through November 17. The 5K event is open to the public. Click here to register.