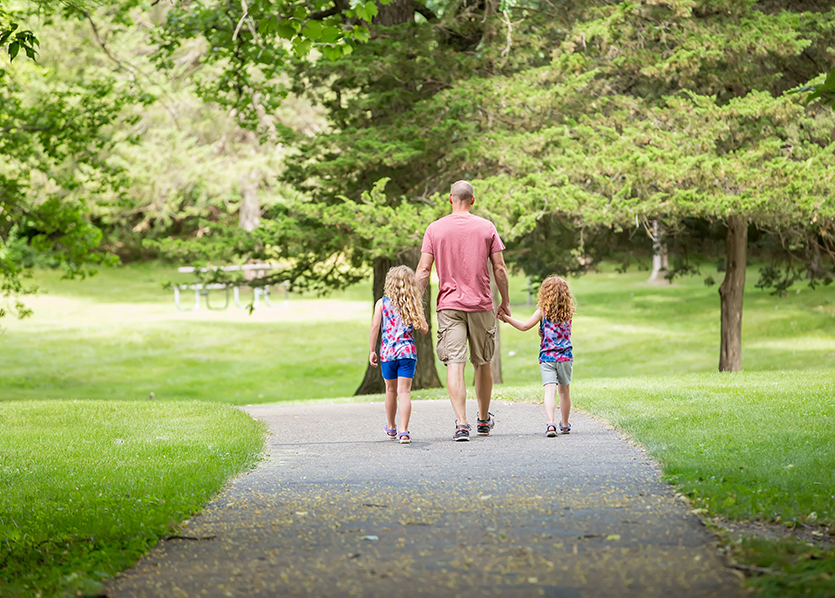 Not only does walking reduce stress, it can help lower blood pressure, increase energy levels and improve your sleep.
Bring your family and join Dr. Valorie Parker and Abby Leonetti of Be You Fitness for an eight-week 'Healthy Walk Talks' series at the Osgood Trails. Each Tuesday, beginning June 7, at 5:30 PM, Dr. Parker will briefly discuss a health topic and then spend the rest of the hour walking the trail with attendees. Please meet in the parking area.
Topics include:
June 7: Physical Activity & Health
June 14: Hypertension (High Blood Pressure)
June 21: Diabetes
June 28: Hyperlipidemia (High Cholesterol)
July 5: Chronic Obstructive Pulmonary Disease (COPD/Asthma/Smoking)
July 12: Preventive Screenings & Immunizations
July 19: Mental Health (Anxiety & Depression)
July 26: Sleep Hygiene
To learn more, call 812.933.5000.