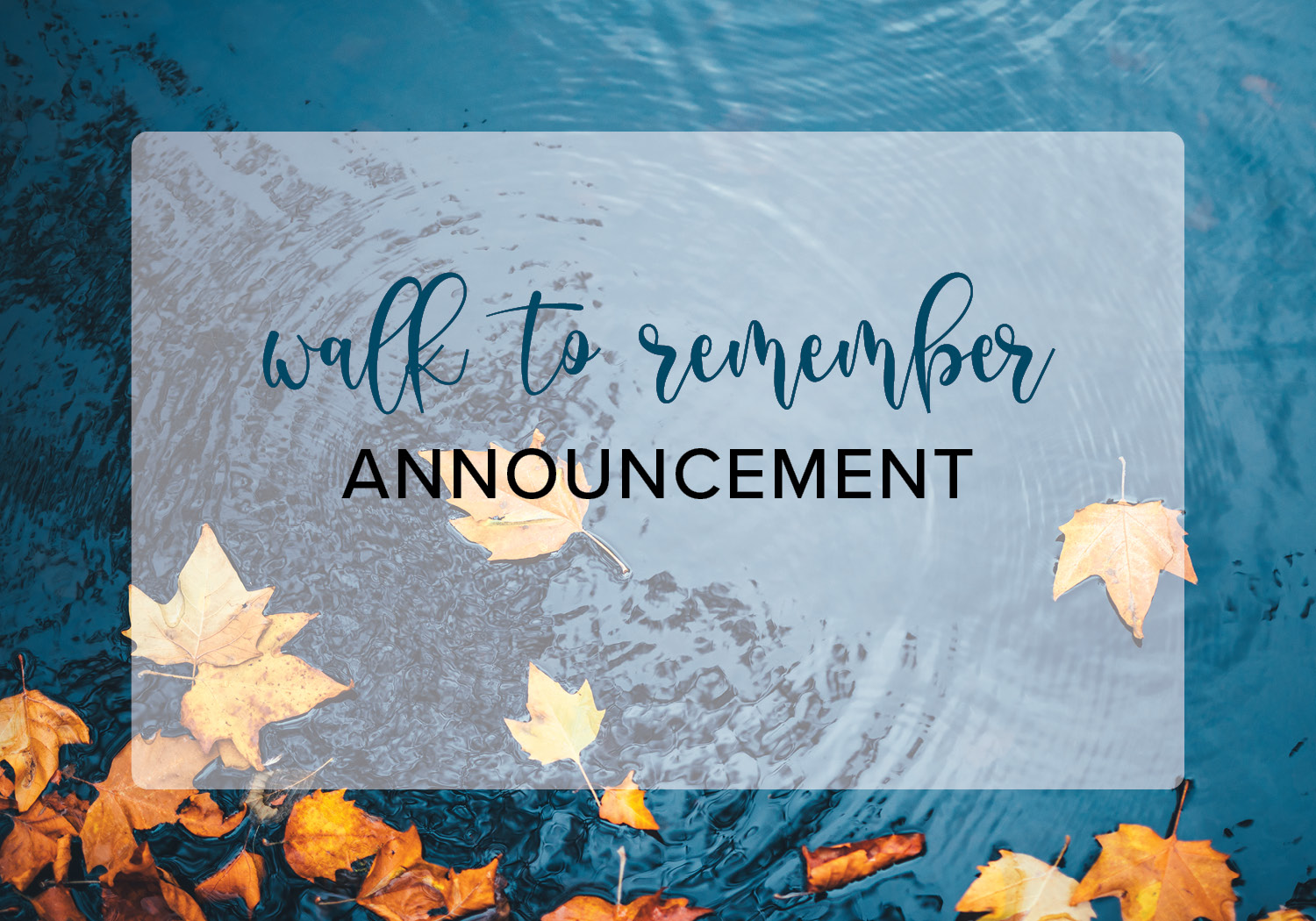 It is with great sadness we have decided to cancel our annual Walk to Remember. We believe this is the most responsible course of action to take due to the COVID-19 pandemic. Additionally, the pandemic halted our plans to start and complete a memorial garden.
We realize this announcement may bring up feelings of anxiety and sorrow as we know many of you look forward to the Walk to Remember and the opportunity to remember your baby. Please know our thoughts are with you always.
Our Bereavement Support Team is available to you at any point during your journey by calling 812.933.5142.