News
Breastfeeding Support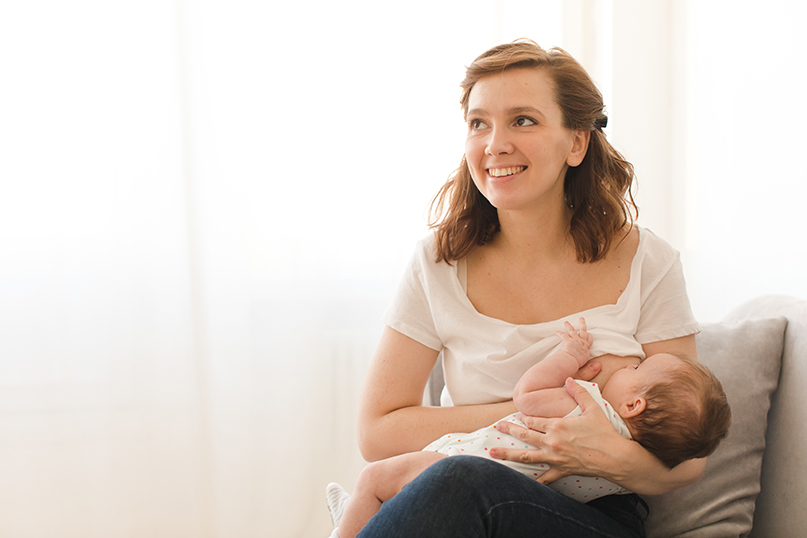 We're excited you've made the rewarding decision to breastfeed. Breastfeeding is best for you and your baby—it can create a lasting bond and the nutrients are invaluable. Although beneficial, breastfeeding can sometimes be challenging and stressful when you come home with your new baby—that's why the Margaret Mary Maternity Services team is here to help.
Breastfeeding Support Open Hours
Stop by our weekly open hours to receive support, information and instruction from our certified lactation consultants. No need to schedule an appointment!
Every Monday & Thursday
8 a.m. to 10 a.m.
MMH Main Campus – Lactation Room
If you're unable to stop by our open hours, appointments can be made with a certified lactation consultant at your convenience. Simply call our OB department at 812.933.5142 or e-mail Becky Niese to learn more.
In addition to time with our lactation consultants, our Maternity Services team has compiled a list of resources they believe may be useful.
Websites
• kellymom.com – Includes information about herbs & supplements, mastitis, going back to work and more
• lalecheleague.org – Includes stories from other moms who've been there
• bestforbabes.org – Includes the latest developments and news in breastfeeding
Books
• New Womanly Art of Breastfeeding by La Leche League
• Breastfeeding Made Simple (2nd Ed.) by Nancy Mohrbacher & Kathy Kendall Tackett
• So That's What They're For! By Janet Tamaro
• The Ultimate Breastfeeding Book of Answers by Jack Newman & Teresa Pitman
• Working and Breastfeeding Made Simple by Nancy Mohrbacher
Additional Options
• Margaret Mary's Lactation Support Group