News
Feeling Overwhelmed? Quick Tips to Help You Manage Stress.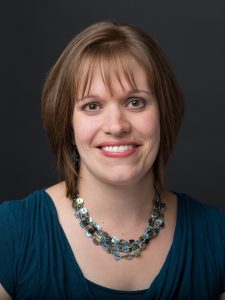 For many of us, stress can be a motivator in our lives. It often helps us stay alert and energized to accomplish goals. Unfortunately, too much stress can have the opposite effect. When ignored for long periods of time, stress can negatively affect our physical and emotional health and even lead to medical conditions such as high blood pressure, diabetes, obesity and heart disease.
As a working mom of six young children, Dr. Gloria Brelage knows a thing or two about stress. She acknowledges it's sometimes easy to feel overwhelmed with work, after-school schedules, social activities and daily responsibilities. If you're feeling overwhelmed, taking care of yourself is a great way to help you manage the emotions brought on by stress. The following tips may help.
Get more Zzzzs.
A lack of sleep is a significant cause of stress. When you have a hefty to-do list, being tired can leave you feeling like you don't have the energy you need to tackle the day. To help you sleep, set a bedtime each day and stick to it, and avoid using electronic devices before bed. Also, avoid caffeine or excessive alcohol before you lie down.
Move your body.
When life gets busy, one of the first things people tend to eliminate from their schedules is exercise. What they don't realize, however, is exercise can actually help them unwind, improve mood and increase productivity in the long run. When it comes to physical activity, it's important to find an activity you enjoy. It also helps to exercise with a friend and build up your fitness level gradually.
Reduce your caffeine, alcohol and sugar.
While caffeine, alcohol and sugar are often used as ways to either energize or relax, these three can actually add to your stress level. Instead, try to swap your caffeinated and alcoholic drinks for water, and work on eating healthy, well-balanced snacks and meals.
Talk about it.
When you're stressed, it can be difficult to see your problems clearly. Talking to someone you trust and respect can give you relief and provide you with a new perspective.
Prioritize.
Do you ever feel like you have 100 things to do and you're not sure where to start? Making a list and getting organized can be key to your success. Don't forget you don't have to do everything yourself. Some of the most successful people have mastered the art of delegating tasks or saying no.
While these tips can help you manage your stress, they may not work for everyone. If you're experiencing persistent feelings of anxiety or depression, don't wait. Schedule an appointment with Dr. Brelage or any of our other family medicine providers. A complete list of our providers can be found here.