News
Health Foundation Receives Donations for Autism Hub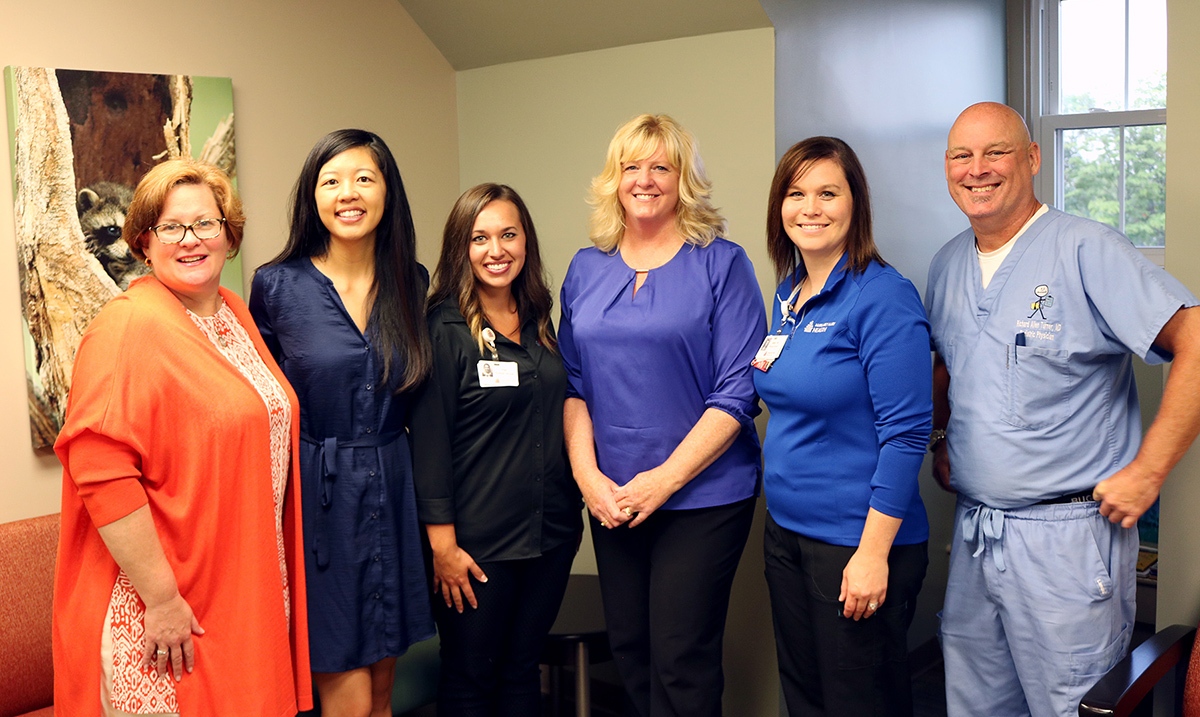 Pictured (Kiwanis Photo): Mary Dickey, MMH Foundation executive director; Kristina Wang, MD; Kari Craig, MMH pediatrics manager; Rita Seig, Batesville Kiwanis president; Halley Ziegler, MMH pediatrics supervisor; Richard Turner, MD
The Margaret Mary Health Foundation recently received two generous donations to benefit the MMH early evaluation hub for autism and developmental delays. Kiwanis Club of Batesville donated $1,000 to be used to fund safety bags for parents, and the Ripley County Community Foundation donated $500 to be used for autism therapy training and certification.
In partnership with IU Health's Riley Children's Foundation and LAUNCH, Margaret Mary is one of only 12 early evaluation hubs in Indiana and serves much of the southeast portion of the state. As an early evaluation hub, Margaret Mary's pediatricians see children between the ages of 18 and 42 months who have a referral from their primary care provider. Since the program was launched last September, 12 children have been diagnosed with autism through this program.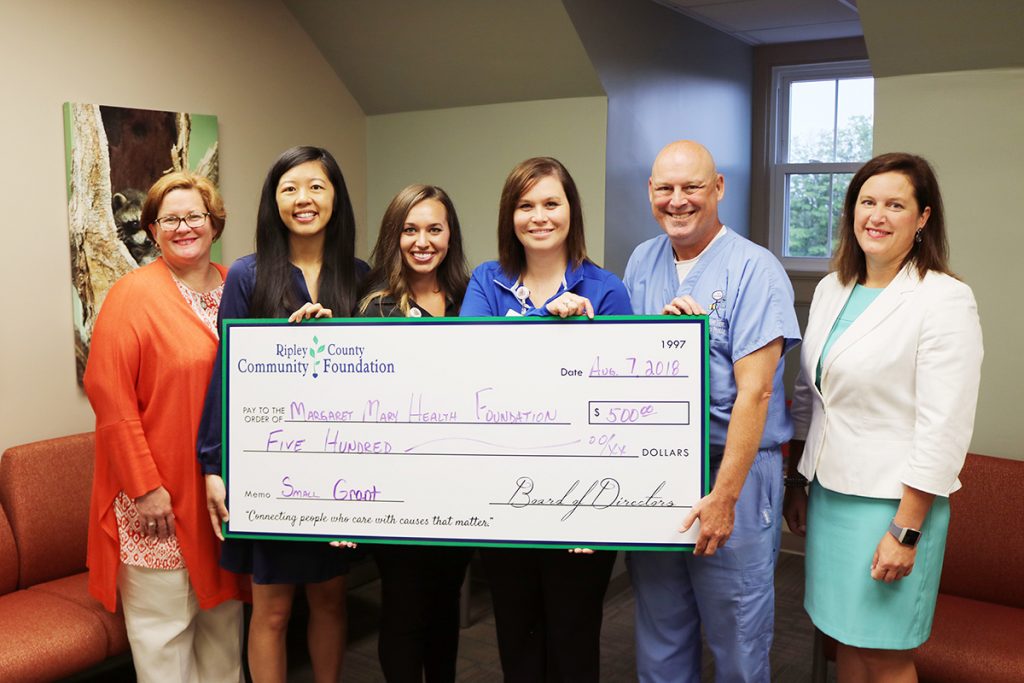 Pictured (RCCF Photo): Mary Dickey, MMH Foundation executive director; Kristina Wang, MD; Kari Craig, MMH pediatrics manager; Halley Ziegler, MMH pediatrics supervisor; Richard Turner, MD; Amy Streator, Ripley County Community Foundation executive director
"One in every 68 children in the U.S. is diagnosed with autism, and that number is on the rise," said MMH Pediatrician Kristina Wang, MD. "The good news is early diagnosis and treatment often lead to improved outcomes. We are so grateful to organizations like Kiwanis Club and the Ripley County Community Foundation for their support in helping us provide this much needed service to the community."
To learn more about Margaret Mary's early evaluation hub or our pediatrics department, call 812.933.5018 or visit.