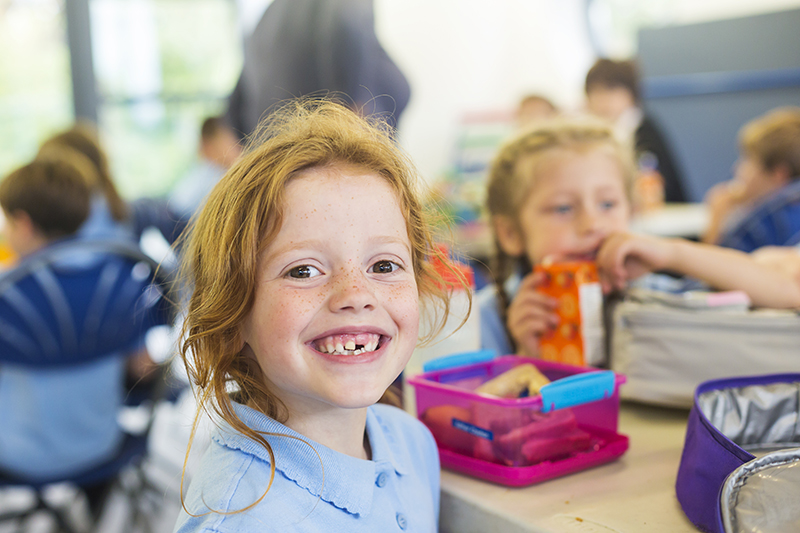 By: Christy Minges, MMH Dietitian
School is back in session and for some parents that means the daily task of packing your child's lunch. The thought of figuring out what exactly to pack your child may be daunting, but no worries – our dietitians have created a formula for packing the perfect school lunch. Read below to learn more.
Your Formula for School Lunches
Protein + Vegetable + Fruit + Carbohydrate = A happy and well-nourished kid who is ready to learn!
Proteins
Sunflower seed butter
Hardboiled Egg
Cottage Cheese
Canned or packets of chicken or tuna
Low-sodium sliced turkey
Greek yogurt
String cheese
Vegetables
Cucumbers
Celery
Carrots
Tomatoes
Peppers
Broccoli
Cauliflower
Lettuce or spinach
A combination of several
Dips – hummus, guacamole or ranch
Fruits
Berries of any type
Apple
Kiwi
Grapes
Banana
Orange
Melon of any time
A combination of several
Carbohydrates*
Whole grain crackers
One slice of bread
English muffin
Pita
Pasta
Sweet potatoes
Rice cakes
Corn
*Make sure these choices are whole grain whenever possible.
Simple & Healthy Lunch Ideas
Each of the ideas below contain a protein, vegetable, fruit and carbohydrate.
1/2 Sunflower Seed Butter Sandwich
Use 100% whole wheat bread. Add strawberries to the middle.
Serve with celery/carrot sticks and dip, and blueberries and kiwi.
Turkey Roll-Up
Take a slice of low-sodium turkey and a piece of cheese and roll them up. Add any vegetables your child may enjoy.
Serve with pasta salad, cucumber sticks with ranch and cantaloupe cubes.
Egg Salad in a Pita
Serve with sliced yellow/orange peppers and hummus, and sliced strawberries and banana.
Cottage Cheese
Serve with pineapple chunks, broccoli and radishes with dip and whole wheat crackers.
Food for Thought
Aim for a Variety
The more colors you can put in their lunch box each day and throughout the week, the better.
Get Your Kids Involved
Put this list on your refrigerator and ask your kids to choose one food from each category. If they tend to choose the same thing each time, encourage them to try something different. Suggest they pack a lunch that is as colorful as possible.
Keep It Cold
Some items on the list need to be kept cold. If your child is not able to put their lunch in a refrigerator, be sure to put an ice pack in their lunch box.
Add To Your List
Feel free to add any foods to the list above. You know your child best, so add things you know they will eat.
To learn more, contact our dietitians at 812.933.5122.