News
"I knew I wanted to quit smoking."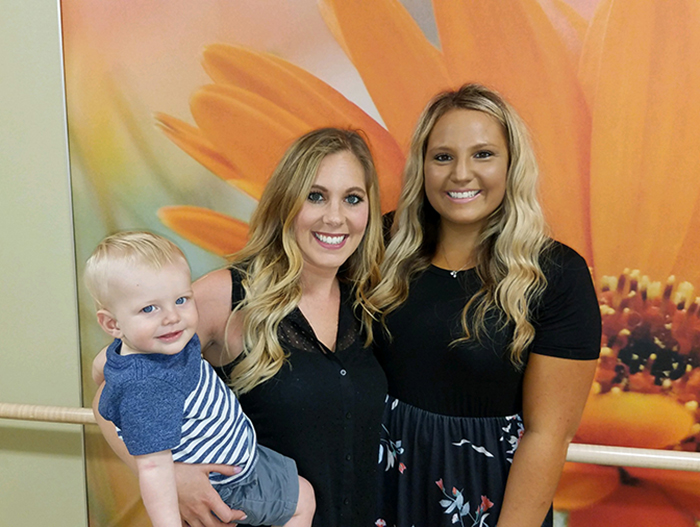 Having smoked for nearly eight years, Beth Derenski of Brookville knew she wanted to quit the day she found out she was pregnant. With help from MMH's 'Baby & Me Tobacco Free' program, she's proud to report she hasn't had a cigarette in more than a year!
"When I found out I was going to have Ronan, I knew I wanted to quit smoking," said Beth. "I just didn't know how hard it would be. Chelsea taught me new ways to cope with stress. Knowing I had to take a monthly breath test also held me accountable. The free diapers and wipes were nice, too."
Pregnant women who enroll in the Baby & Me Tobacco Free Program receive counseling, support and resources to help them quit smoking. Upon successful quitting and staying tobacco free, participants are eligible for free diapers or wipes during the prenatal period and up to 12 months following the birth of their baby. To learn more, call 812.933.5275, or click here.
Pictured: Beth Derenski with her son, Ronan, and OB Nurse Chelsea Salzman