News
Make Time for Yourself – Take Charge of Your Health.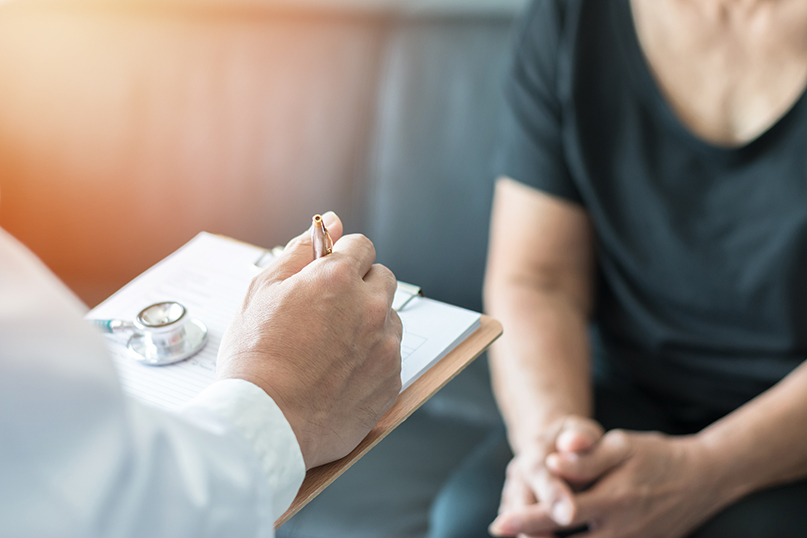 When your focus is always on your family, your career or your endless to-do list, it sometimes seems impossible to fit in time to focus on your health. But keeping up with preventative care and health screenings is key to preventing problems in the future. Be sure to schedule regular checkups with your provider. For a list of our primary care providers you can schedule your wellness appointment with, click here.
Below is a list of recommended screenings/immunizations based on age and gender.
Female – Age 20 to 29
Blood Pressure Screening
Cholesterol Screening
Diabetes Screening
Immunizations
BMI/Obesity
Alcohol and Tobacco Use
Depression Screening
STD Screening
Skin Exam
Clinical Breast Exam
Cervical Cancer Testing/Pelvic Exam
Male – Age 20 to 29
Blood Pressure Screening
Cholesterol Screening
Diabetes Screening
Immunizations
BMI/Obesity
Alcohol and Tobacco Use
Depression Screening
STD Screening
Skin Exam
Testicular Exam
Female – Age 30 to 39
Blood Pressure Screening
Cholesterol Screening
Diabetes Screening
Immunizations
BMI/Obesity
Alcohol and Tobacco Use
Depression Screening
Skin Exam
Clinical Breast Exam
Cervical Cancer Testing/Pelvic Testing
Male – Age 30 to 39
Blood Pressure Screening
Cholesterol Screening
Diabetes Screening
Immunizations
BMI/Obesity
Alcohol and Tobacco Use
Depression Screening
Skin Exam
Testicular Exam
Female – Age 40 to 49
Mammogram
Cervical Cancer Testing/Pelvic Exam
Blood Pressure Screening
Cholesterol Screening
Diabetes Screening
BMI/Obesity
Alcohol and Tobacco Use
Depression Screening
Skin Exam
Male – Age 40 to 49
Testicular Exam
Blood Pressure Screening
Cholesterol Screening
Diabetes Screening
BMI/Obesity
Alcohol and Tobacco Use
Depression Screening
Skin Exam
Female – Age 50+
Mammogram
Cervical Cancer Testing/Pelvic Exam
Osteoporosis Screening
Colon Cancer Testing
Lung Cancer Screening
Blood Pressure Screening
Cholesterol Screening
Diabetes Screening
BMI/Obesity
Alcohol and Tobacco Use
Depression Screening
Skin Exam
Male – Age 50+
Prostate Screening
Colon Cancer Testing
Lung Cancer Screening
Blood Pressure Screening
Cholesterol Screening
Diabetes Screening
BMI/Obesity
Alcohol and Tobacco Use
Depression Screening
Skin Exam