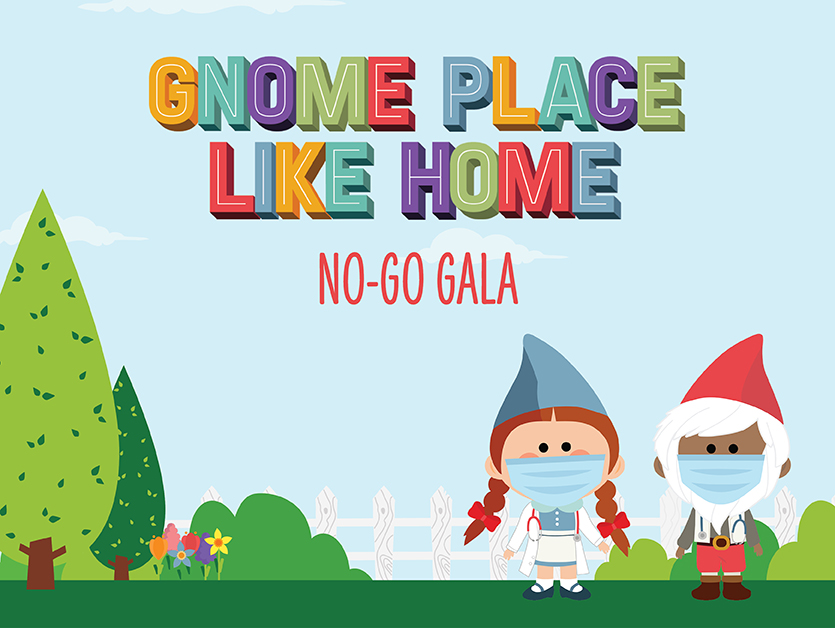 Due to the COVID-19 pandemic, the Health Foundation's signature event and largest fundraiser of the year, is unfortunately a no-go. However, we're not letting COVID keep us from fulfilling our mission.
This year, we are requesting our community's absence at the 'Gnome Place Like Home No-Go Gala.' No suit, dress, uncomfortable shoes or even a gnome costume is necessary…just a desire to support the Margaret Mary Health Foundation. Be on the lookout for our special plea video, which can be watched from the comfort of your home.  Upload a video of your best dance moves as part of the 'Dance Like Gnome One's Watching' challenge and consider making a donation during our Week of Giving, which will enable us to continue our mission of improving the health and wellness of families in our communities.
"Although we cannot be together in-person, there are still opportunities to join in the fun and make a difference.  We are so grateful to our Title Sponsor, Hillenbrand and Batesville, and all our other sponsors who have still supported the Gala even though it looks very different this year," says Mary Dickey, Foundation Executive Director.
Throughout the month of September, follow us on Facebook and Instagram to participate in our Week of Giving, view our Special Plea video, dance challenge submissions and much more. For more information, visit us here.