News
MMH designated Early Evaluation Hub for Autism and Developmental Delay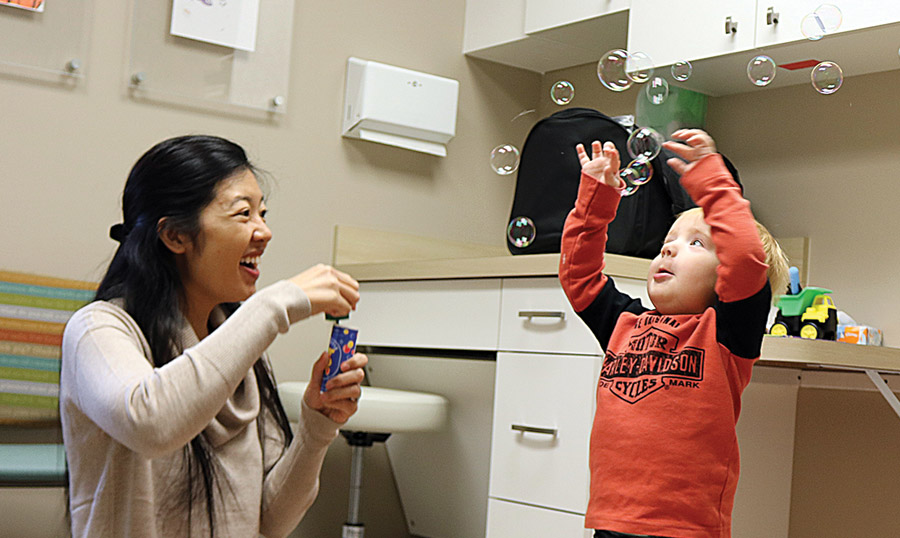 The Margaret Mary pediatric staff recently underwent a rigorous six-week training program provided by IU Health to become a certified Early Evaluation Hub, and is now specially trained to evaluate and diagnose ASD and developmental delay(s).
In partnership with IU Health's Riley Children's Foundation and LAUNCH, Margaret Mary is one of only 12 Early Evaluation Hubs in Indiana and serves much of the southeast portion of the state.
Nearly one in every 68 children in the US is diagnosed with autism. Currently, the average age of diagnosis in Indiana is 5.3 years, but early evaluation and diagnosis can occur by 18 months.
As an Early Evaluation Hub, Margaret Mary's pediatricians will see children between the ages of 18 and 42 months who have a referral from their primary care provider. During the two-hour appointment, children will receive a physical exam and participate in several child play and interactive activities, which focus on the child's imagination, imitation and how they direct attention and request help.
Once the evaluation is over, the parent or caregiver will receive the child's diagnosis. If the child is diagnosed with autism, a care coordinator is available to answer any immediate questions or concerns.
"Most parents and caregivers initially feel overwhelmed when they receive an ASD diagnosis," says Tina Knueven, Pediatric Practice Manager. "But there are many resources available, from what Margaret Mary can offer, to the local community and surrounding areas."
To learn more about Margaret Mary's Early Evaluation Hub or our Pediatrics department, call 812.933.5018.