News
MMH Receives State Certification as a Level II Birthing Center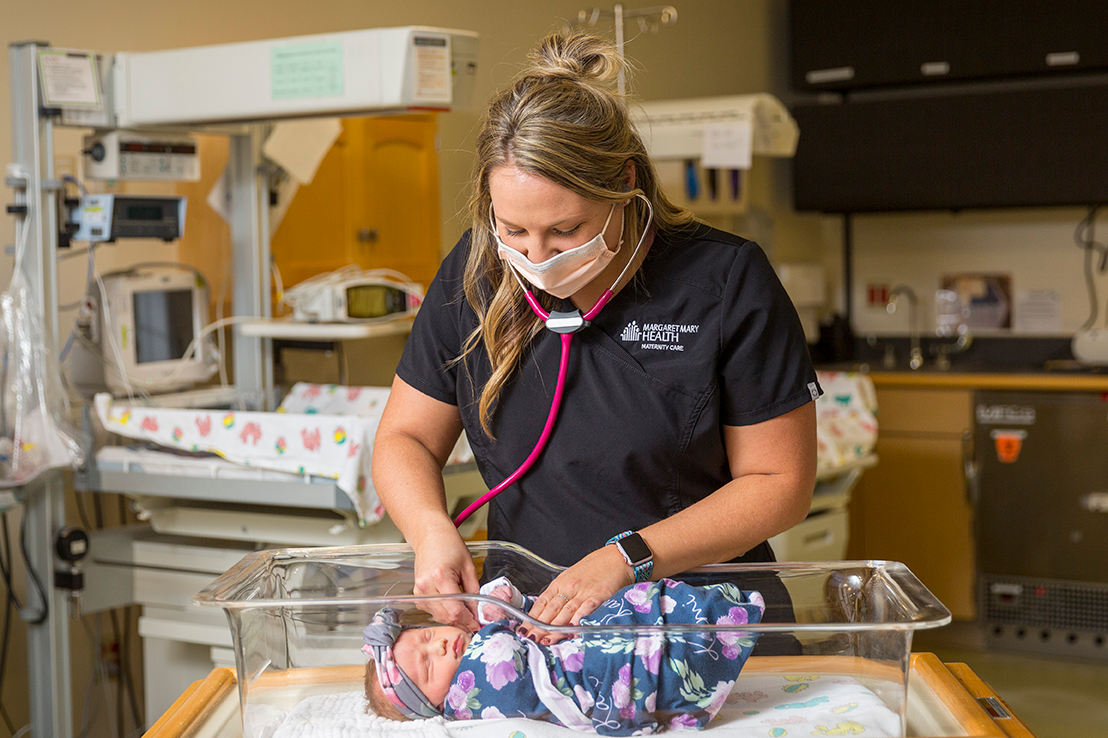 Margaret Mary Health is proud to announce its OB unit recently received certification from the Indiana Department of Health as a Level II obstetrical service and Level II neonatal program. This designation means MMH is certified to provide care to appropriate high-risk maternal patients and special care to infants who are born at or after 32 weeks and who weigh more than 3.3 pounds.
Additionally, MMH's Level II nursery is certified to care for babies who have been released from a neonatal intensive care unit but aren't quite ready to go home, as well as babies who need short-term assistance (24 hours or less) to help them breathe.
"There are few things more special than having a baby," said MMH President and CEO Liz Leising. "Our skilled maternity staff is committed to providing a safe and caring environment for each mother. This certification reinforces the excellent care our OB team provides to our region, allowing area mothers to give birth close to home."
In 2019, the state of Indiana began requiring hospitals to apply for levels-of-care designation as part of a statewide initiative to combat infant and maternal mortality. The certification is effective for three years.