News
Protect Your Family Initiative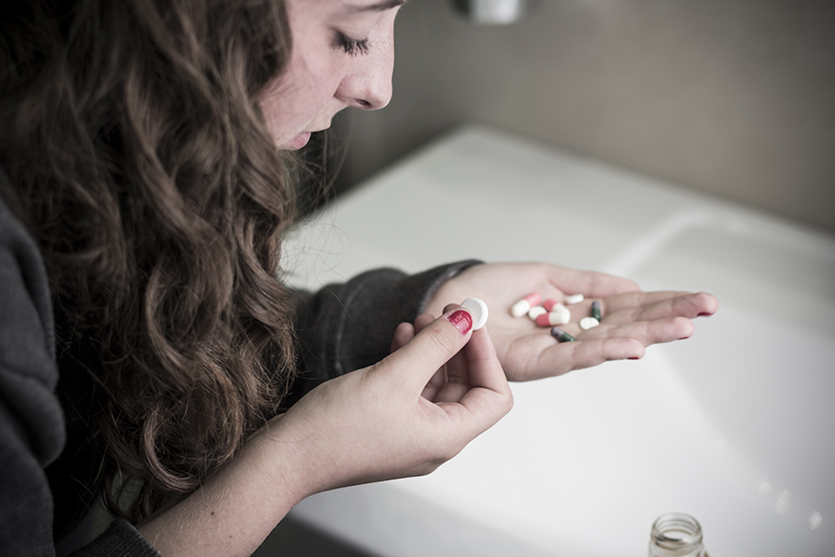 Along with the Batesville Drug Free Coalition and the Ripley County Prosecutor's Office, Margaret Mary is proud to offer the 'Protect Your Family' initiative. One goal of this partnership is to provide parents with urine drug-testing kits. By providing parents with these preventative tools, children can be tested in the privacy of their own home. additionally, if children know they may be tested, they may be less likely to use. A free kit can be picked up at any of the following locations:
Batesville Community School Corporation – 626 N. Huntersville Road, Batesville
Batesville Memorial Building – 132 S. Main Street, Batesville
Better Options – 15 N. Depot Street, Batesville
Brookville Public Library – 919 Main Street, Brookville
Community Mental Health Center – 9127 Oxford Pike, Brookville
Franklin County High School – 1 Wildcat Lane, Brookville
Jac-Cen-Del Community School Corporation – 4586 N US Highway 421, Osgood
Laurel Elementary School – 13246 State Road 121, Laurel
Laurel Public Library – 200 N. Clay Street, Laurel
Margaret Mary Health – 321 Mitchell Avenue, Batesville
Margaret Mary Health Center at Brookville – 11137 US 52, Brookville
Margaret Mary Health Center at Milan – 930 N. Main Street, Milan
Margaret Mary Health Center of Osgood – 112 N Buckeye Street, Osgood
Oldenburg Academy – 1 Twister Circle, Oldenburg
Ripley County Health Department – 1021 W. 1st North Street, Versailles
Southeast Indiana Health Center – 920 County Line Road, Suite B, Batesville
Southeastern Indiana Health Center – 920 County Line Road, Suite B, Batesville
Warning Signs Your Child May Be Using
For some parents it may be tough to tell if your child is using drugs. However, if you're concerned, be on the lookout for any of the typical warning signs:
A drop in grades
Isolates from family
Poor achievement
Mood swings
Lying
Early cigarette smoking
Late or unexplained hours
Unexplained paraphernalia
Disappearance of money or possessions
Loss of inters in previous hobbies
Dishonest about whereabouts
Anti-social behavior
Defiance of authority
Defensive about drug abuse
Rejection of parental values
Change in peer group
Uses eye drops to hide red eyes
Draws pot leaves, drugs or drug symbols
To learn more about the Protect Your Family initiative, call 812.933.5257.