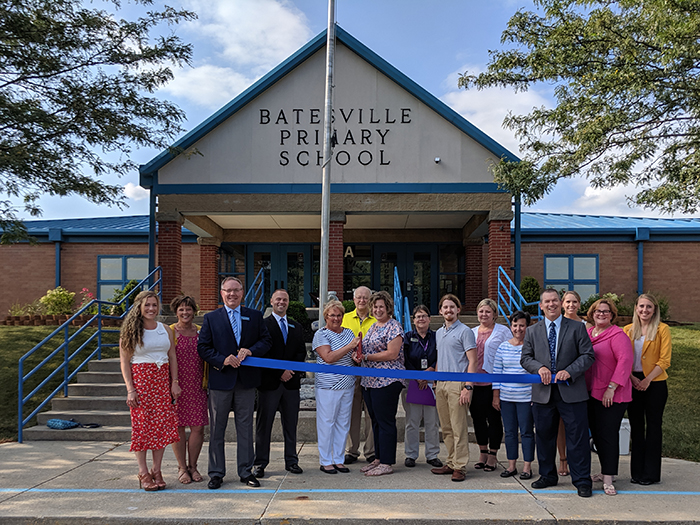 With the addition of new school-based telehealth services, students in both the Batesville and Milan community school corporations now benefit from convenient access to healthcare services without leaving school. Telehealth uses technology to enable Margaret Mary Health providers to deliver care using special cameras, telehealth equipment and speakers.
Both school corporations are supported by Margaret Mary Health, with funding from the Indiana Rural Health Association, CareSource, the Margaret Mary Health Foundation and the Ripley County Community Foundation. Last year, the telehealth program was also implemented in the South Ripley Community School Corporation.
"Together with our partners, we can fundamentally change the way children access health providers while at school," said Steve Smitherman, president of the Indiana market for CareSource. "Improving access to care is one of CareSource's top priorities, and we are proud to support this innovative program."
With assistance from a school nurse, MMH's providers are able to use the telehealth technology to diagnose and treat minor injuries and acute illnesses, including strep throat, earaches, rashes, pink eye, colds and the flu. Parental consent must be obtained in advance, and fees are billed directly to insurance.
"We appreciate the Batesville and Milan school corporations for putting trust in us to deliver this innovative program to the community," said Margaret Mary Health President Tim Putnam. "Telehealth services provide students direct access to healthcare while eliminating common barriers to care like transportation or scheduling problems. Ultimately, this should lead to less sick days and improved health for students."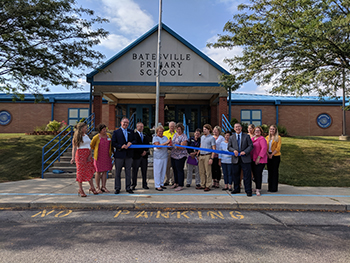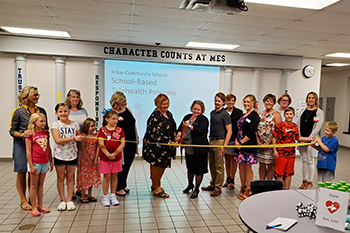 Pictured: Ribbon cuttings were held for school-based telehealth services at Batesville Primary School on July 31 and Milan Elementary School on Aug. 6. Cutting the ribbon for Batesville schools are school nurses Gayla Vonderheide and Laurie Krieg. Cutting the ribbon for Milan schools are school nurses Amber Kneuven and Tammy Jutzi.