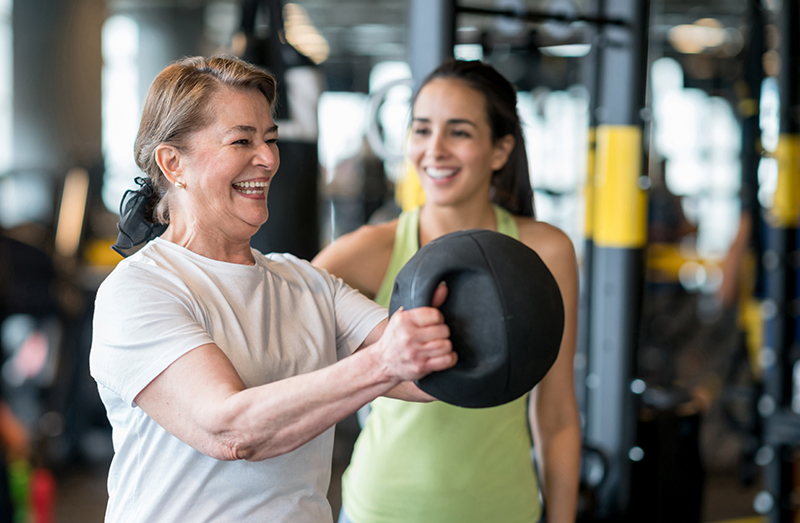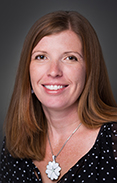 To say Theresa Fullenkamp, DNP, FNP-C is busy may be an understatement. Not only is she a nurse practitioner at Margaret Mary's Physician Center, but she also owns Midtown Diner, raises her children, and just recently finished up her doctorate program. But despite her busy schedule, she has made a promise to her patients to always practice what she preaches, which is why she makes time to workout each day. She believes it is important to move your body to prevent health problems later in life.
Benefits of exercise not only include weight loss, but increased energy levels, improved brain health, sleep quality improvement, decreases anxiety and depression and reduces the risk of chronic diseases such as high blood pressure, heart disease, diabetes, osteoarthritis and some cancers.
Theresa offers the following tips to help you start and stick with exercise:
Start small and make goals. What do you want to achieve?
Schedule time in your day to workout and put it on your calendar. You wouldn't skip a doctor's appointment, right?
Find workout buddies. It helps keep you accountable and makes it more fun!
Lay out your workout clothes. For instance, I pack my bag the night before. My workout clothes are on my chair for in the morning, and my work clothes are packed in my bag and put in my car the night before.
Try using a fitness tracker such as MyFitnessPal, a Fitbit, an Apple Watch, or even a simple paper notebook. Keeping track of your activity keeps you on track, plus you can see how you are progressing.
It can be fun to do activity challenges with friends, but don't compare yourself to them.
Compete with yourself. Challenge yourself to continue to improve. For example, I am in a competition with myself to close all three 'activity rings' on my Apple Watch – stand for at least 12 hours a day, get at least 30 minutes of dedicated activity a day, and burn at least 530 active calories every day. I am currently on day 413.
Mix it up so you don't get bored, but don't make yourself do something you absolutely hate.
Consider joining a fitness facility. Trainers can be a little expensive, but they hold you accountable and give you new things to try. Think about working out with one, even if it's only for a few weeks.