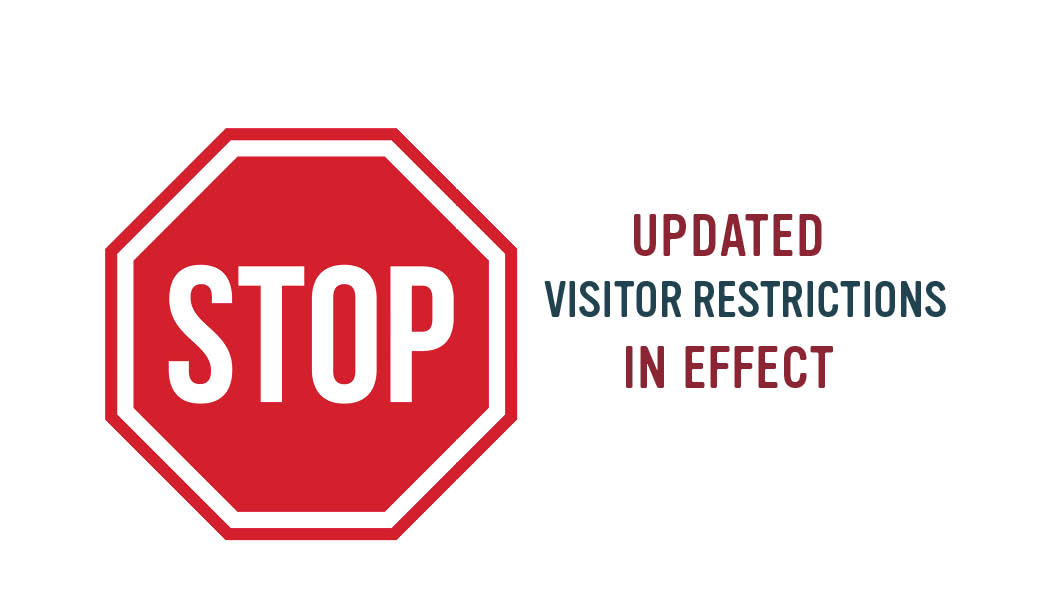 Effective Monday, June 8, 2020, Margaret Mary Health is updating its current visitation policy to accommodate patients and prevent the spread of COVID-19. "We will continue to limit visitors within all of our facilities and closely adhere to the safety guidelines we have put in place to keep patients, team members and providers safe. However, we recognize the benefit for patients to have a family member or support person present during certain healthcare visits. We want to reassure the community we will continue to practice safety precautions including extensive cleaning, masking, proper hand hygiene and social distancing to protect patients and staff," noted Tim Putnam, CEO of Margaret Mary Health.
In many circumstances, we will allow one (1) family member/support person per patient. Patients and visitors will be screened by MMH personnel at entrances of all facilities and must pass the screening criteria before being allowed into the facility. Patients and visitors are required to wear a mask at all times upon entry to all MMH facilities (special exceptions may be made on an individual basis for those with health or disability issues). No visitors under the age of 16 will be permitted (including the children of OB patients). Visitors are expected to wash their hands (or use hand sanitizer) regularly and practice social distancing.
The following guidelines have been put in place for visitors of the Emergency Department and hospitalized patients:
ER patients and admitted patients may have one (1) family member/support person accompany them.
Patients are allowed one designated, consistent visitor per day.
Visitation hours are 9 AM to 7 PM.
Visitors are asked to limit the number of times they leave and enter the facility during these hours and to remain in their loved one's room as much as possible, avoiding other areas of the hospital.
Visitors must be 16 years or older.
Potential visitors should review CDC and state health department guidelines if visiting a patient with advanced age and chronic medical conditions and avoid visiting the hospital if these apply.
Visitors are not permitted for patients with suspected or confirmed COVID-19 and patients in enhanced isolation.
Exceptions may be made for end-of-life situations or in special circumstances. Please check with hospital staff.
For outpatient procedures, patients who will be going undergoing anesthesia or sedation are permitted to bring a support person in the facility to wait for them. For appointments with MMH providers, lab, imaging or rehab services, we understand there are times when having a family member/support person present is helpful. When appropriate, one (1) person may accompany a patient to their appointment/test. A visitor is also allowed to accompany a patient who needs assistance due to ambulation (wheelchair, cane, etc.) or cognitive impairments. In all other situations, visitors providing transportation should remain in their vehicle. For the safety of our patients and staff, visitors who do not follow these guidelines may be asked to leave the facility.
Additionally, to continue to limit the number of individuals at the hospital Main Campus, the cafe will remain closed to the public and will be limited to staff, patients and visitors of patients only.
Maintaining the safety of patients, visitors and our staff is our highest priority. While these guidelines may be inconvenient, they are necessary precautions to safeguard the health of our community. MMH will continue to assess these visitation guidelines to ensure they reflect the most up-to-date information available and support our commitment to providing a safe, secure environment.
If you are experiencing symptoms and need guidance on when to seek medical care, please call your MMH primary care provider. For the latest updates, visit us online.