News
What is A Concussion?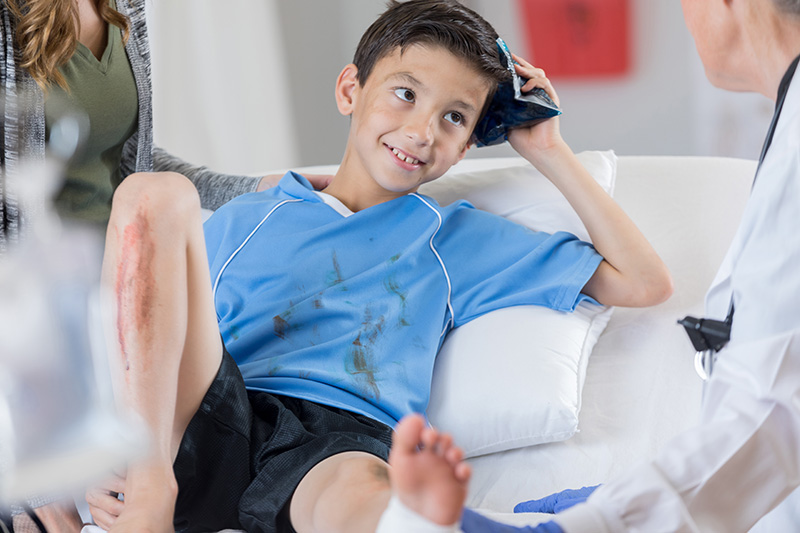 A concussion is a form of traumatic brain injury which occurs when the brain is violently shaken. This can happen when there is a direct hit to the head or during rapid movement changes such as whiplash-type injuries. Concussions can cause lasting effects on brain tissue and change the chemical balance of the brain which can result in physical, cognitive and behavioral symptoms and problems. Many times, the symptoms of a concussion are immediately obvious. However, it is not uncommon for symptoms to intensify or for additional symptoms to become apparent in the hours or days following the injury.
Common symptoms of a concussion include:
headache
neck pain and stiffness
nausea
imbalance
dizziness
light and sound sensitivity
fatigue
sleep disturbances
difficulty concentrating
visual disturbances
moodiness
difficulty remember things
grogginess
ringing in the ears
Red-flag symptoms which would require immediate medical attention may include:
seizure activity
decreased or irregular pulse/respirations
consistent blurred vision or double vision
dilated pupils or difference in pupil size right to left
extreme nausea and vomiting
loss of consciousness
headache pain described as 'worst imaginable'
It is important to prevent additional trauma as your brain is trying to heal a concussion. After sustaining a concussion, you should be evaluated by a medical provider. The recommendations noted below can be followed until you receive advice from your medical provider.
Do not participate in sports, PE class or exercise.
Modify environment as needed. Sit in a dark, quiet room.
Do not take ibuprofen, aspirin, naproxen or other anti-inflammatory medications to manage headache symptoms.
Avoid screen time including phones, video games, tablets, computers and TV.
Do not drive while symptomatic.
Do not drink alcohol.
Rest and sleep normally. There is no need to wake periodically.
Treatment of concussions may include rest and recovery, restoring strength and endurance, stopping dizziness and improving balance, reducing headaches and a gradual return to normal activity and sport.
Your medical provider may recommend a rehabilitation referral to physical, occupational and/or speech therapy to aid in optimal management of your concussion symptoms. Therapy can play a key role in managing dizziness, neck pain, visual disturbances, decreased balance, headaches, and fatigue, all of which are symptoms that can be experienced after sustaining a concussion.
Margaret Mary's rehab team has therapists who are specially trained in the treatment of concussions and vestibular-related symptoms. Our therapists use these skills in conjunction with some specialty equipment to create personalized activities and develop individualized treatment plans for our patients who have sustained a concussion. We work closely with your physician in order to manage symptoms and make concussions a very recoverable injury.
Athletes who sustain a concussion must be cleared by their medical provider before being allowed to return to competition.
To learn more about our rehab programs, call 812.934.6638.