School-Based Telehealth
Healthier kids make better students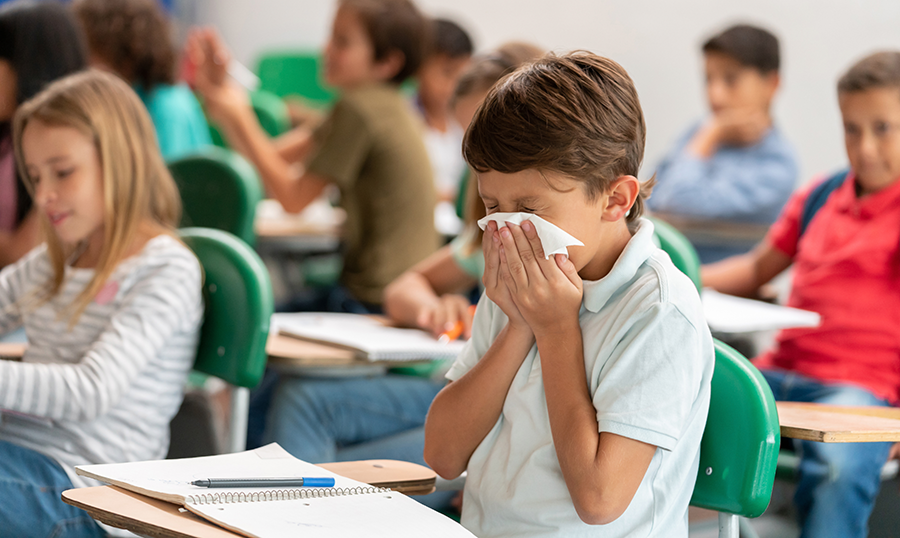 School-Based Telehealth Services
MMH and the Indiana Rural Health Association are proud to partner with several local school corporations to offer school-based telehealth services to their students. This means children have the opportunity to be seen by a licensed healthcare practitioner without ever leaving school.
Telehealth uses technology to deliver care at a distance. Your child will have a "virtual office visit" with a provider via a secure and confidential channel using computer cameras, telehealth equipment and speakers. This equipment gives the provider the ability to examine the student's ears, eyes, nose, throat, lungs and skin.
Telehealth services can be used to diagnose and treat a variety of acute illnesses and minor injuries. Assisted by the school nurse, a student can be seen for rashes, pink eye and earaches. Parents do not have to be present for a child to be seen, however, a consent form must be signed.
Before a child can be seen for a telehealth visit, he or she must be enrolled in the program and a consent form needs to be signed. To complete the enrollment & consent forms, click here. The password is Enroll2023.
Telehealth Advantages
Allows a child to be seen (with parental consent) without parents having to leave work
Allows for prescriptions to be sent to a pharmacy and ready for pick-up
Reduces the amount of time children have to be pulled from the classroom
Leads to fewer ER visits, resulting in less out-of-pocket expenses
A Special Thanks
A special thank you to the Margaret Mary Health Foundation, the Indiana Rural Health Association, The Reynolds Foundation, the Ripley County Community Foundation, CareSource, the Franklin County Community Foundation, United Way and the William A. & Martha H. Hillenbrand Foundation for their generous support of our school telehealth program.
Frequently Asked Questions
Will I receive a record of my child's visit?
Due to patient confidentiality, a report of your child's visit cannot be sent home in your child's backpack. If you'd like to review a detailed report of the visit, we recommend you register your child for Margaret Mary's patient portal. After your child's visit, we will send you an email that walks you through the steps of this registration process.
What if my child already has a doctor?
The telehealth program is not meant to replace your child's current healthcare provider. Instead, the program is designed to provide same-day care so your child can get back to class more quickly.
How will telehealth services be billed?
School-based telehealth services will be billed to your insurance company. If you do not have insurance, services will be billed on a sliding-scale fee based on income. No student will be denied services because of the inability to pay. If you lack health insurance, your child may be eligible for coverage. For questions about insurance or help applying, contact Margaret Mary Health's ClaimAid Patient Advocate at 812.933.5620.
School Telehealth Providers
At Margaret Mary, we do not use a third party to provide school telehealth coverage. That means the providers who will be caring for your child are the same licensed professionals you would see if you made an appointment in one of our medical offices.