Saddle Up ...
and join your Margaret Mary family for a night out!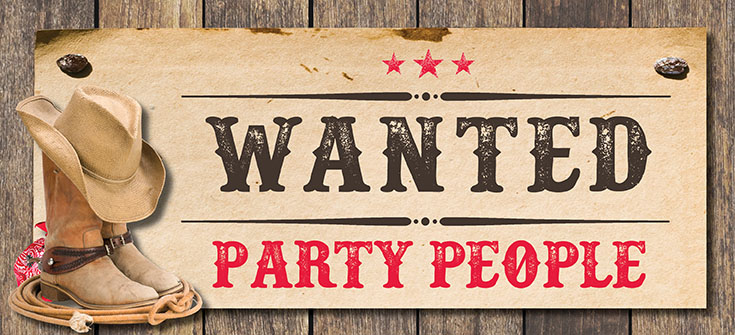 We're Fixing to Throw a Little Shindig!
Yee haw! All team members and a guest are invited to join us for a country-themed celebration. Don your finest country-western duds and enjoy music from DJ Adkins and Rosewood Band.
Food & Drinks
The following food trucks will be serving from 6:30 to 9 PM:
Quad Que BBQ
Hoffman Mini Donuts
Additional country fare and appetizers will be set up inside the Knight's Hall throughout the evening.
Water and soft drinks will be provided. A selection of draft beer and wine will be available at no charge. Liquor will be available for purchase from the Main Bar.
Be sure to get your RSVP in no later than Friday, April 7.
Details
Date: Friday, April 21
Time: 6:30 to 11 PM
Location: Batesville Knights of Columbus | 624 Delaware Road
For questions or more information, e-mail Sheri Brougher.
We look forward to seeing you there!