News & Events
At MMH, our goal is to keep you and your family healthy. Read on to learn about health and wellness news and opportunities.
News
Sports Medicine for Every Athlete
Thursday, Aug 17, 2017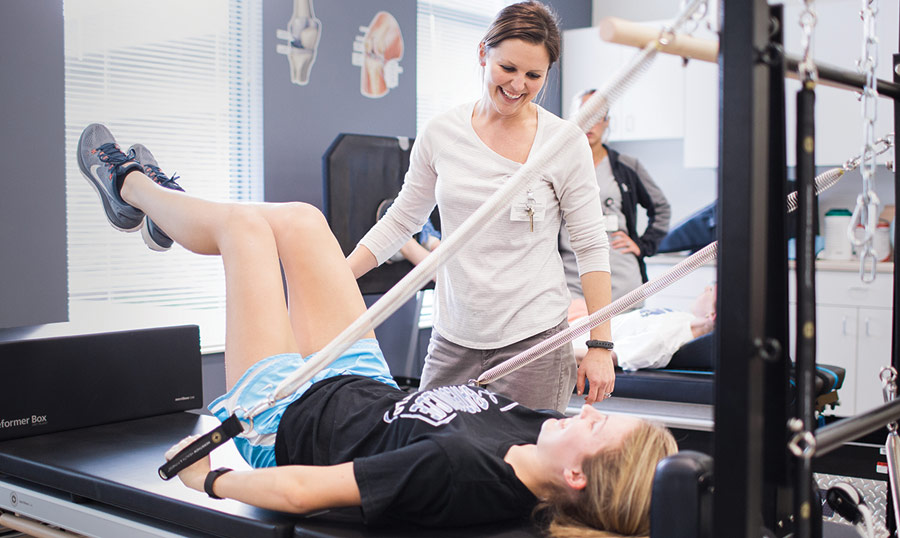 Whether you get hurt during an end-zone catch or playing 18 holes of golf, you can trust that our sports medicine team can help you get back in the game as quickly as possible. Located in Batesville, our sports medicine services are conveniently offered in our state-of-the-art Rehab Center.
Consisting of physicians, athletic trainers and therapists, our sports medicine team is committed to the prevention, diagnosis and treatment of injuries caused during sports or exercise. We are also proud to provide sports medicine coverage to our area schools. So whether you're recovering from a shin splint or a torn ACL, our goal is to get you back to your active lifestyle fast.
We provide both non-operative and operative care and rehabilitation. Common injuries we treat include:
• Strains and sprains
• Knee injuries
• Shin splints
• Fractures
• Dislocations
• Back pain
• Hernias
• Concussions
For more information, call us at 812.934.6638.