History
Margaret Mary Health's tradition of quality health care began in 1930 when the Hillenbrand family invited the Sisters of the Poor of St. Francis to open a hospital in Batesville. Two years later, the 50-bed acute care facility was designated Margaret Mary Hospital in honor of its two chief benefactors, Mrs. Margaret Hillenbrand and her daughter, Mrs. Mary Mitchell.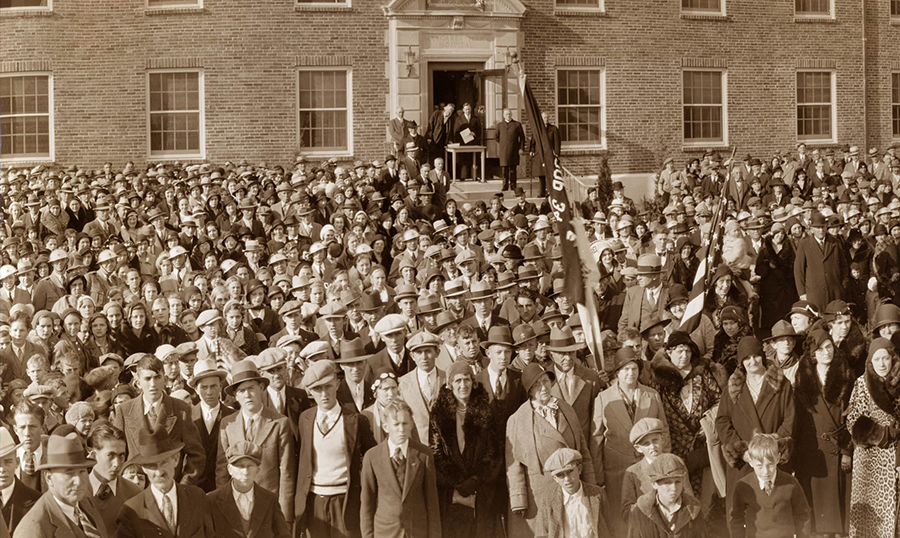 Since its opening in 1932, the hospital flourished and served the community well under the direction of the Sisters for nearly 35 years. However, in 1967, the Sisters announced that due to other commitments, they could no longer be responsible for its operation. To continue providing quality patient care, the John A. Hillenbrand Foundation generously purchased and donated the hospital to a newly-formed community corporation. The not-for-profit hospital, under the leadership of the new board of directors, changed its name to Margaret Mary Community Hospital to reflect this transition. In 2013, the name changed again to Margaret Mary Health to better represent the organization's added services, programs, physicians and locations.
Over the years, the hospital has expanded its facilities and services to meet the increasingly complex healthcare needs of the community. In 1997, an off-site rehabilitation center was constructed to house the hospital's outpatient therapies. In 2005, Margaret Mary built its own Outpatient and Cancer Center and in 2012 opened a Physician Center to provide a centralized location for area physicians to practice. In recent years, MMH has expanded its reach into nearby communities like Brookville, Osgood and Milan by adding physician offices and minor care into these areas. Despite the many changes seen at MMH through the years, our long-standing tradition of quality health care remains the same. See below for more historical highlights.