Our Health Foundation
We ensure the hospital's legacy of quality and compassionate care continues for generations. To learn more, contact Jonathon Maple, Executive Director, at 812.933.5141 or email jonathon.maple@mmhealth.org.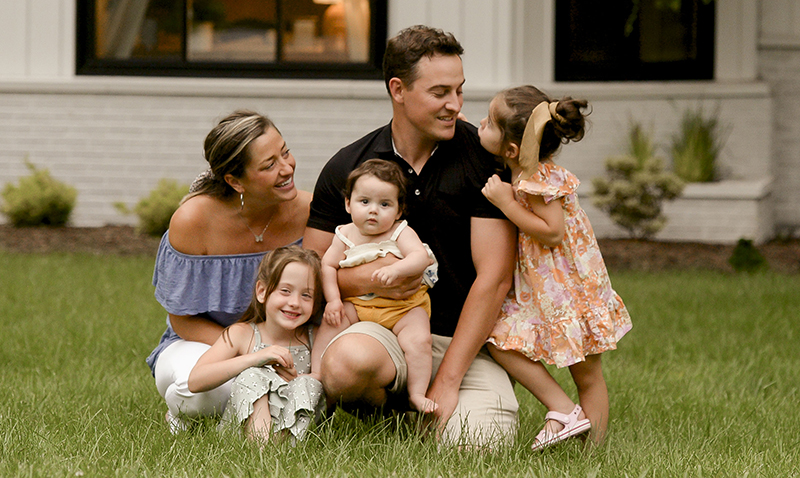 The Health Foundation was established in 2012 to engage the community as partners in health improvement and raise funds to enhance hospital programs, services and technology.
Ways to Give
Although monetary donations are always appreciated, there are many other ways you can give to the Foundation.  Get information about our Grateful Patient program and other opportunities.
1932 Society
Making a planned gift to the Foundation is a wonderful way to support the health and wellness of our communities while accomplishing your own personal, financial, and philanthropic goals.
Donate
Support the Foundation with a monetary donation. Your gift helps support us as we change lives in our community.
Our Leadership Team
Our Health Foundation's leadership team is responsible for encouraging community engagement and philanthropic support of MMH. Meet the team.
GRANT: Radiation Oncology Bladder Scanner
The Cancer Center has seen a significant increase in prostate cancer patients. To treat these patients, their bladder needs to be full. The bladder scanner reduces the time spent checking the patient's bladder and minimizes their radiation exposure.
GRANT: New Wheelchairs
A grant of more than $2,500 was given to purchase replacement wheelchairs for patients who may need some assistance navigating the hospital.
EVENT: Golf Outing
The 39th annual Margaret Mary Health Golf Tournament brings together 120 golfers for an afternoon of fun on the course, followed by cocktails and a wonderful dinner. All proceeds benefit the Margaret Mary Health Foundation's Health & Wellness Fund. Register online. 
Recent Grants
Telehealth equipment for schools and MMH Cancer Center
Twenty (20) Powered Air Purifier Respirators
New monitors for Operating Suites
New televisions and headsets for infusion bays at MMH Cancer Center
Funding to create HOPE Fund for cancer patients
Funding for wigs for cancer patients
Funding for Addiction Services & Behavioral Health Program
Funding for Safe Haven Baby Box
Reverse-transfer Isolette for OB
Funding for sensory integration room for Rehab
Ultraviolet Light Disinfection System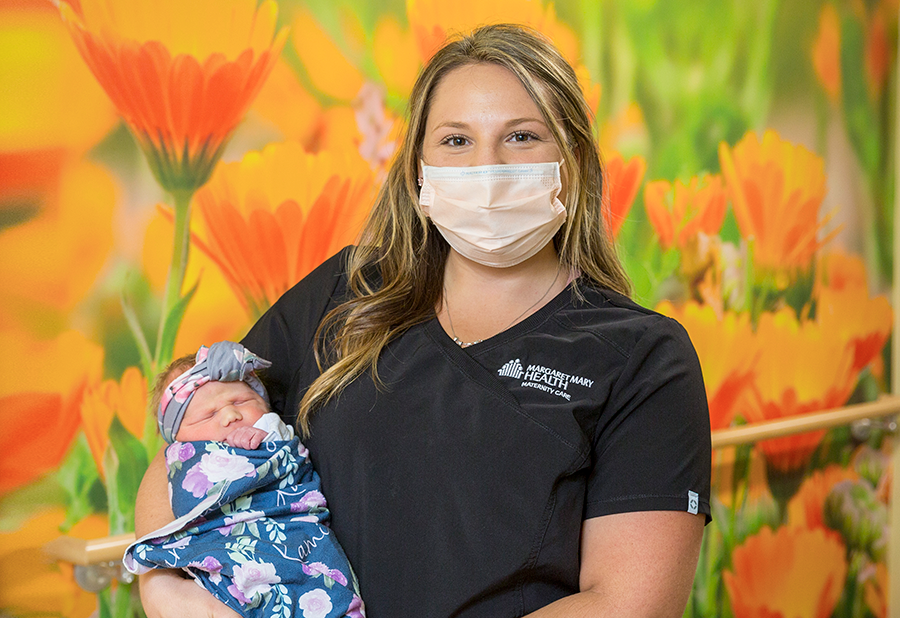 Grateful Patient
Maybe it was a smile, kind word or gesture which brought you or your loved one comfort. At MMH, patients often ask if there is a way for them to recognize caregivers who provided exceptional care during their stay. Through our Grateful Patient program, we invite you to make a monetary donation to the Health Foundation in your caregiver's name. 
MAKE A DONATION
Carousel content with 1 slides
Why do I donate?
The Mutos
Losing a child may be the hardest life event a parent will ever experience, but with the passage of time and incredible support from family and friends, local parents Tom and Cami Muto have slowly begun to heal. In 2019, the couple lost their 18-month-old daughter, Rowan, to a traumatic, unexpected accident. To keep her memory alive, the family made a donation to the Health Foundation in support of the hospital's new reflection garden.
"When we heard Margaret Mary was adding a reflection garden, we knew we wanted to support it," said Cami. "Grief is different for everyone, and being surrounded by nature often brings about peace. We'll never understand why we lost Rowan, but the garden reminds us we are all a part of the circle of life."