Make incredible things happen.
The Margaret Mary Health Foundation
Help us make a difference.
The Margaret Mary Health Foundation was established in 2012 to ensure the hospital's legacy of quality and compassionate care continues for generations. We engage the community as partners in health improvement and raise funds to enhance hospital programs, services and technology. Thanks to our generous donors, the Foundation has been able to provide a variety of grants.
Ways to Give
Although monetary donations are always appreciated, there are many other ways you can give to the Foundation.  Get information about our Grateful Patient program and other opportunities.
Gift Planning
Making a planned gift to the Foundation is a wonderful way to support the health and wellness of our communities while accomplishing your own personal, financial, and philanthropic goals.
Donate
Support the Foundation with a monetary donation. Your gift helps support us as we change lives in our community.
Raise the Sails Virtual Gala
While the rough waters prevented us from being together in person, it did not stop the sails from being raised to support the Margaret Mary Health Foundation. We are so grateful. Please take a moment to look through our program and take note of the generous sponsors and donors who made our virtual gala possible. 
GRANT: School Telehealth
Telehealth uses technology to deliver care at a distance. Essentially, a child will have a 'virtual office visit' with a provider via a secure and confidential channel using computer cameras, telehealth equipment and speakers.
GRANT: Hope Fund
In 2019, the Hope Fund was created to relieve financial burdens of cancer patients in need. Examples include indirect costs associated with needing cancer treatment, like utilities, transportation, food or caregiving.
GRANT: Safe Haven Baby Box
In part to a grant from the Foundation, the hospital recently installed a Safe Haven Baby Box which allows a mother to safely, securely and anonymously surrender her newborn if she's unable to provide care. Funded by the William A. & Martha H. Hillenbrand Foundation, the Baby Box has been installed on the exterior wall of the hospital which faces Mitchell Avenue.
Recent Grants
Telehealth equipment for schools and MMH Cancer Center
Twenty (20) Powered Air Purifier Respirators
New monitors for Operating Suites
New televisions and headsets for infusion bays at MMH Cancer Center
Funding to create HOPE Fund for cancer patients
Funding for wigs for cancer patients
Funding for Addiction Services & Behavioral Health Program
Funding for Safe Haven Baby Box
Reverse-transfer Isolette for OB
Funding for sensory integration room for Rehab
Ultraviolet Light Disinfection System
By The Numbers
3,368
Number of Memorial Gifts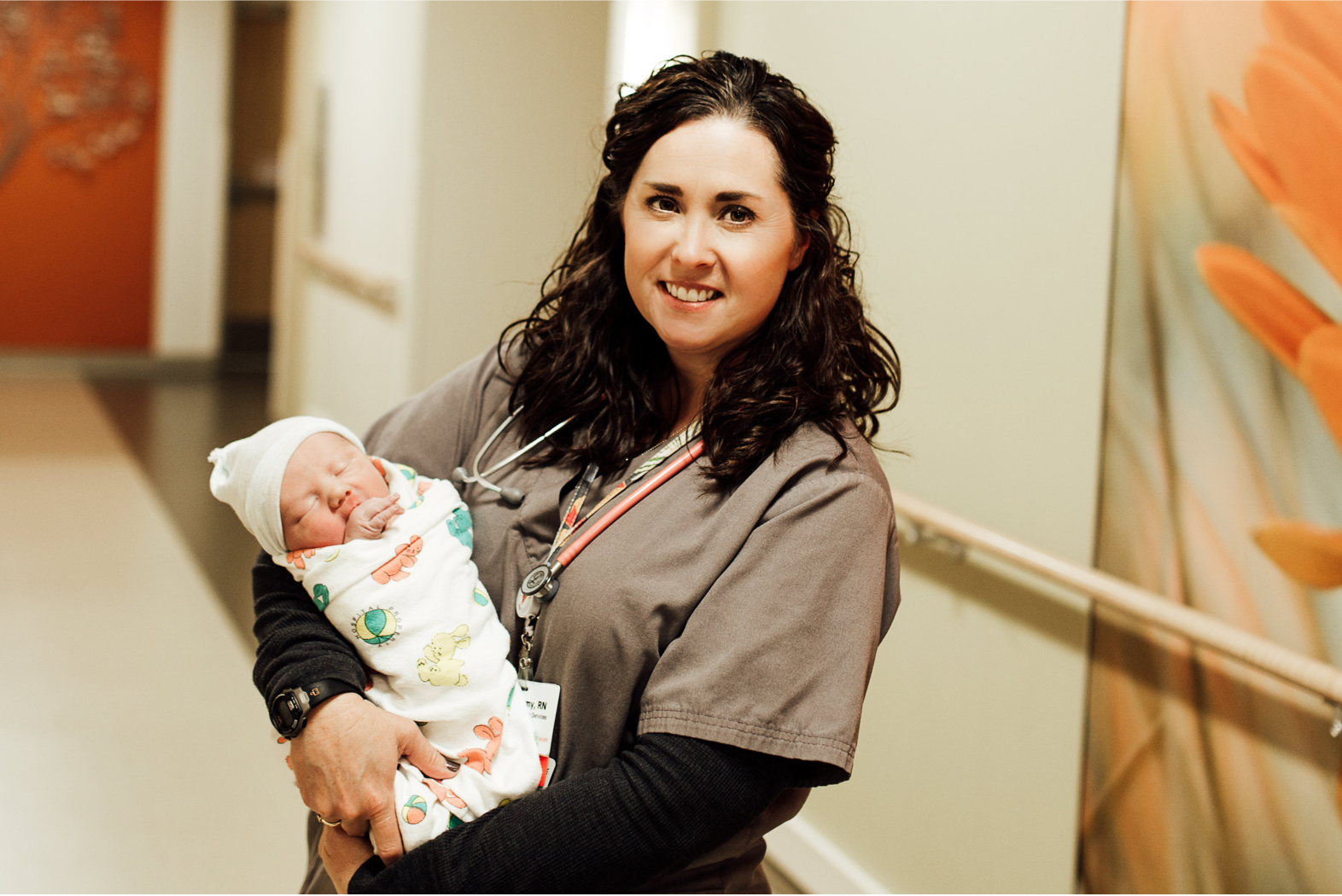 Grateful Patient
Maybe it was a smile, kind word or gesture which brought you or your loved one comfort. At MMH, patients often ask if there is a way for them to recognize caregivers who provided exceptional care during their stay. Through our Grateful Patient program, we invite you to make a monetary donation to the Health Foundation in your caregiver's name. 
MAKE A DONATION
Carousel content with 3 slides
Why do I donate?
The Meers
For Cliff and Jean Meer, giving back to the Health Foundation was a decision that was easy to make. Lifelong residents of Batesville, the couple has used MMH in times of happiness and times of difficulty.
"All 12 of our children were born at Margaret Mary," said Jean. "We've had a few emergencies over the years, too," added Cliff, who used MMH's Emergency Department after a tree fell on him, breaking several bones.
More recently, Cliff underwent a knee replacement at MMH. Today, he is doing well ... still working on the farm and enjoying the occasional dance with his wife. "We are so blessed to have Margaret Mary in our community," he added.
Why do I donate?
The Jobsts
When Ron and Melody Jobst were asked why they support the Health Foundation, their answer was simple. "This hospital is such a big part of our family," Melody said.
"Not only were our children born at Margaret Mary, but the hospital and its team members were here when we really needed them," said Ron, who has worked at MMH for decades. "When Mel's father had a heart attack, he was taken to our Emergency Department. Because of their quick thinking, we were given 15 more years with him."
Why do I donate?
The Wiggermans
When Susan's water broke, both she and her husband, Neal Wiggerman, thought they were about to meet their baby girl. Unfortunately, little Joanna had other plans. After almost 24 hours in labor and little progress, Susan's physician, Dr. Jeff Hatcher, was left with little choice but to perform a C-section. Just 30 minutes after the decision was made, Joanna was born at 8:07 a.m. on Tuesday, January 30. 
"The care we received was amazing every step of the way from labor to surgery, and finally my postpartum care," says Susan. "A staff member was there to coach us through every issue we faced as new parents, including an unexpected C-section, help with breastfeeding, and advice on how to soothe a crying newborn." 
"A lot of people don't have the luxury of having a great hospital in their backyard," says Neal. "If you want to have a place like Margaret Mary Health in your community, you have to support it, which is why we give to the Health Foundation."
View Our Donors in the 2020 Annual Report
We are thankful for the opportunity to celebrate the tremendous generosity of individuals, corporations, community organizations and foundations which enables us to continue investing in the health of those we serve.
Click on the Annual Report to view the list of donors who graciously contributed to our Health Foundation in 2020.
Learn more about us.
Our mission is to improve the health and wellness of the families in our communities through philanthropy.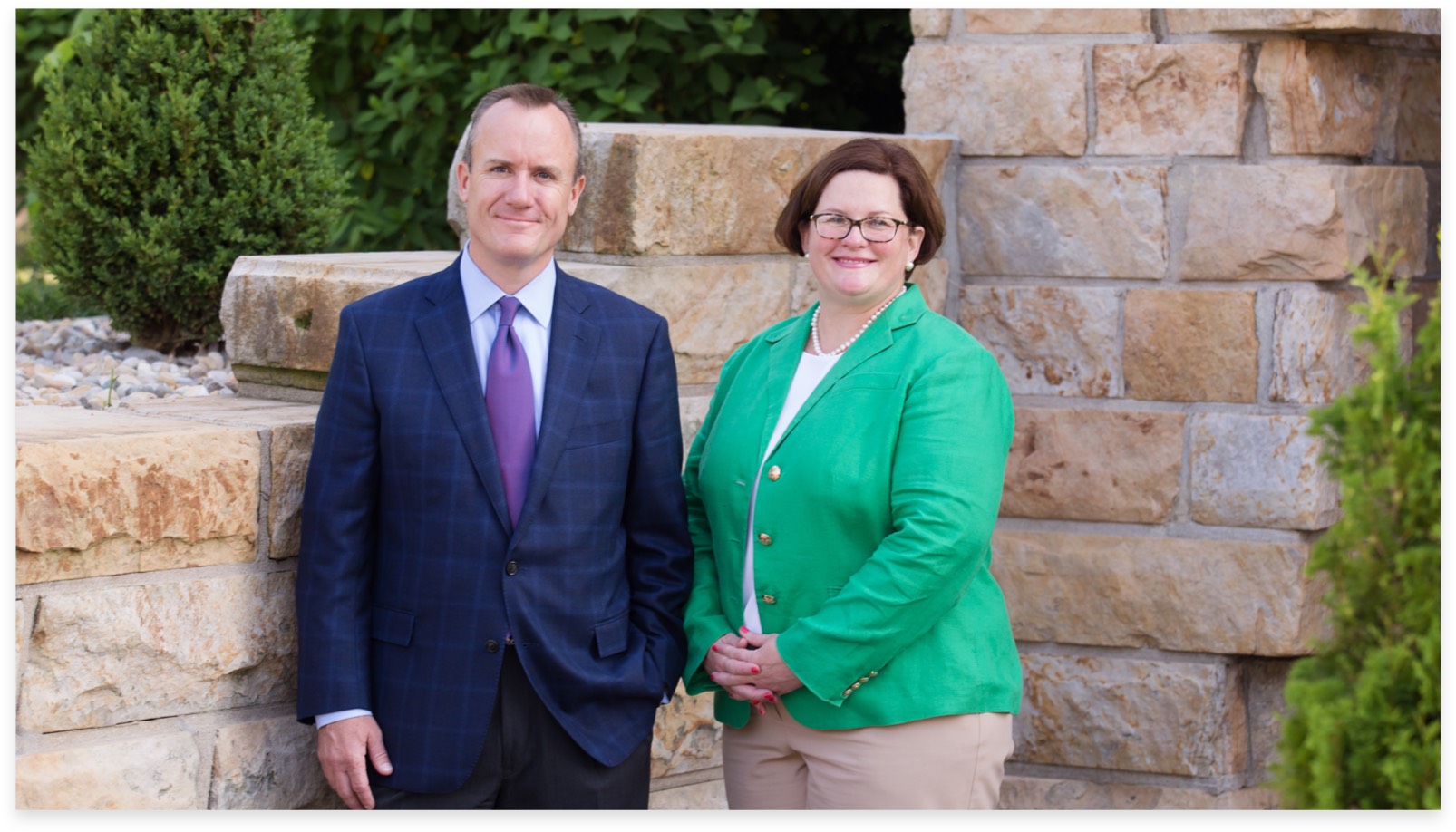 Passionate People
William Hillenbrand II, Chairman, Board of Directors and Mary Dickey, Executive Director.
MEET THE TEAM