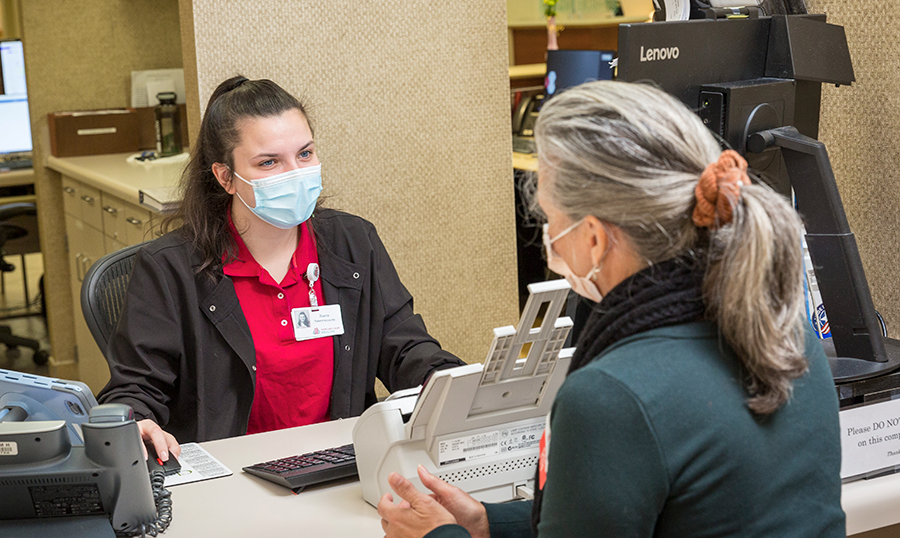 Margaret Mary Health
Main Campus
321 Mitchell Avenue
Batesville, IN 47006.
Phone: 812.934.6624
Fax: 812.934.5373
Toll-Free: 800.562.5698
Hearing Impaired: (812) 934-6635
CONTACT US
If you have a question about an MMH bill, please contact our billing department at 812.933.5441. For prescription refills, scheduling appointments, or anything related to patient care, please contact your medical provider.
ADDITIONAL PHONE NUMBERS

Billing: 812.933.5441
Cancer: 812.932.4673
Cardiac Care: 812.933.5115
Cardiac/Pulmonary Rehab: 812.933.5024
Central Scheduling: 812.933.5602
Community Health: 812.933.5257
Emergency/Minor Care: 812.933.5148
Hospice: 812.933.5125
Human Resources: 812.933.5258
Maternity: 812.933.5142
Occupational Health: 812.932.5105
Occupational Therapy: 812.934.6512
Outpatient Clinic: 812.933.5110
Physical Therapy: 812.934.6638
Radiology: 812.933.5134
Sleep Clinic: 812.933.5123
Speech Therapy: 812.934.9044
Surgery: 812.933.5001
Volunteer Services: 812.933.5269
Wellness: 812.934.0699
Women's Imaging: 812.933.5434
Wound Care: 812.933.3728