Volunteer Opportunities
Since 1932, volunteers have played a vital role in the operations and delivery of care at Margaret Mary Health.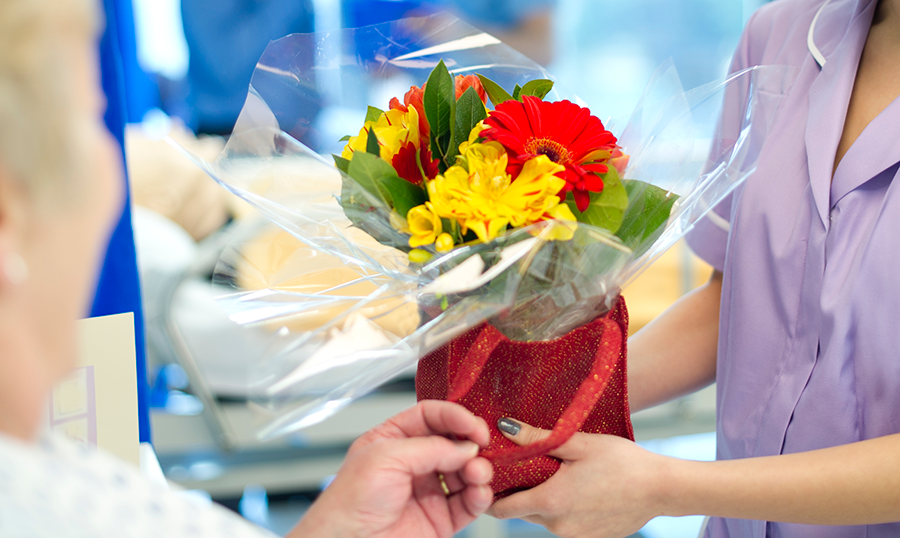 If you're interested in becoming a volunteer, there are a wide variety of positions, from being directly involved with patient care to assisting staff members in clerical and support roles. As a volunteer at MMH, you can serve in many departments including:
Business Office
Outpatient Care
Inpatient Care
Cancer Care
Home Care
Hospice
Same-Day Surgery
Administration
Typical clerical duties can include copying, faxing, filing, organizing charts, labeling supplies, preparing mailings, entering data, answering the phone, greeting visitors and delivering mail and flowers. To enhance patient care, volunteers assist by reading or visiting patients and passing water and meal trays.
VOLUNTEER REQUIREMENTS
After we receive your completed application, you will receive a call from our Volunteer Services Coordinator to schedule an interview. All applicants over the age of 18 are required to pass a criminal background check prior to becoming a volunteer. You also must complete a two-step Tuberculin Skin Test which involves two injections one to three weeks apart. Finally, volunteers must undergo a brief orientation.
Questions? Call 812.933.5269 or email leeanne.beiser@mmhealth.org.