News & Events
At MMH, our goal is to keep you and your family healthy. Read on to learn about health and wellness news and opportunities.
News
Age-Appropriate Screenings for Men
Thursday, Jun 13, 2019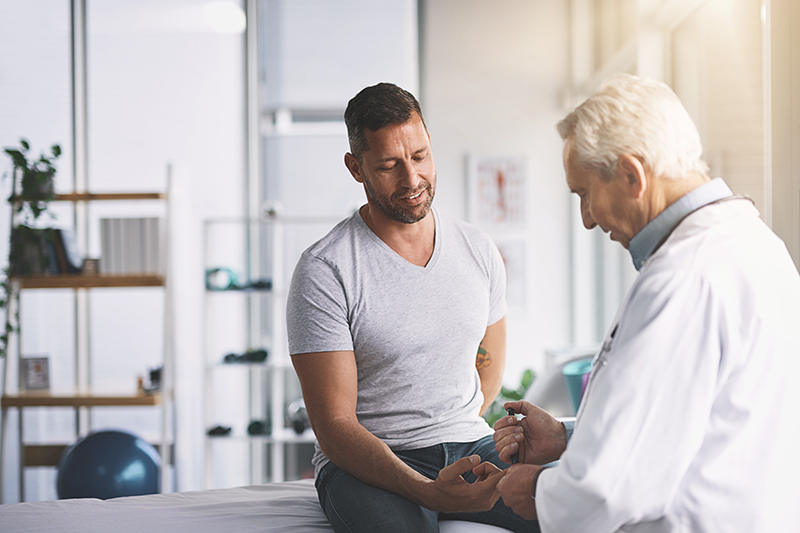 National Men's Health Week is held every year, the week before Father's Day. This is a time to bring awareness to health issues that affect men disproportionately and focuses on getting men to become aware of problems they may have or could develop, and gain the courage to do something about it. Keeping up with preventative care and health screenings is key to preventing problems in the future. Be sure to schedule regular checkups with your provider. For a list of our primary care providers you can schedule your wellness appointment with, click here.
Below is a list of recommended screenings/immunizations based on age.
Age 20 to 29
Blood Pressure Screening
Cholesterol Screening
Diabetes Screening
Immunizations
BMI/Obesity
Alcohol and Tobacco Use
Depression Screening
STD Screening
Skin Exam
Testicular Exam
Age 30 to 39
Blood Pressure Screening
Cholesterol Screening
Diabetes Screening
Immunizations
BMI/Obesity
Alcohol and Tobacco Use
Depression Screening
Skin Exam
Testicular Exam
Age 40 to 49
Testicular Exam
Blood Pressure Screening
Cholesterol Screening
Diabetes Screening
BMI/Obesity
Alcohol and Tobacco Use
Depression Screening
Skin Exam
Age 50+
Prostate Screening
Colon Cancer Testing
Lung Cancer Screening
Blood Pressure Screening
Cholesterol Screening
Diabetes Screening
BMI/Obesity
Alcohol and Tobacco Use
Depression Screening
Skin Exam