We are proactively monitoring the COVID-19 pandemic and we are taking aggressive precautions which are in the best interest of our community. While our focus has temporarily shifted to take care of the medical needs of our acutely ill patients, we are still here to support the healthcare needs of as many as we can during this difficult time.
Margaret Mary is prepared and ready to test patients who meet the criteria established by the Centers for Disease Control and Indiana State Department of Health. With limited testing availability, we will be using the ISDH testing algorithm to determine when testing is necessary. Due to the nationwide shortage of testing swabs, we are only testing critically ill patients at this time. If you are symptomatic and suspect you may have COVID-19 and need assistance determining if you should seek care, please call the MMH COVID-19 Hotline at 812.933.5556.
The global demand for personal protective equipment, like face masks, has created a severe shortage across the globe. Which is why Margaret Mary Health is requesting anyone with a sewing machine and the ability to sew to help make cloth face masks for our patients and their families. If you're able to help, start by […]
Read More
About COVID-19
Coronaviruses are a family of viruses which can cause illnesses such as the common cold, severe acute respiratory syndrome (SARS) and Middle East respiratory syndrome (MERS). In 2019, a new coronavirus was identified as the cause of a disease outbreak in China. The disease it causes is called coronavirus disease 2019 (COVID-19).

Symptoms may develop within 14 DAYS OF EXPOSURE. Only DESIGNATED LAB TESTS can diagnose the virus. In rare cases, COVID-19 can lead to severe respiratory problems, kidney failure or death.
Call Before You Come to MMH
If you are experiencing signs or symptoms of COVID-19, please call our COVID-19 Hotline at 812.933.5556, staffed daily 8 AM to 8 PM. If you feel you need to be seen by a physician, please CALL the office or location IN ADVANCE.
If you believe you may have COVID-19, please consider using the free virtual clinic for screening of your symptoms. The link can be found below.
If immediate emergency care is needed, call 911 and tell the dispatcher you may have COVID-19.
Free COVID-19 Screenings
IU Health has launched a virtual clinic to offer individuals in Indiana regardless of age free Coronavirus (COVID-19) screenings using the IU Health Virtual Visit app.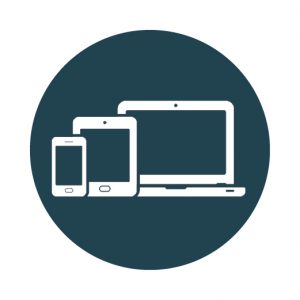 Advanced Visitor Restrictions
For the protection and safety of our patients, team members and the community, we have made the decision to implement the following advanced visitor restrictions until further notice:
NO VISITORS are allowed in any MMH facility.
Patients may have ONE healthy (no fever, cough or respiratory symptoms) adult accompany them in the following scenarios:

Pediatric patients
Maternity patients
Patients with dementia
Surgical patients or patients receiving sedation
Patients who need assistance ambulating

Visitors will only be allowed to enter through the Main Lobby and ER.
Visitors will be screened by MMH personnel before being allowed into the facility (respiratory symptoms or possible exposure including cough, fever, shortness of breath).
No visitors under the age of 18 will be permitted (including the children of OB patients).
Use of MMH's Cafe will be closed to the public and limited to staff, patients and visitors of patients.
Impact to MMH Services
To prepare for a possible influx of patients and to limit potential exposure to patients and staff, MMH has made the decision to cancel, restrict or postpone the following services until further notice:
Elective and non-emergent surgeries and procedures
Preventative screenings including colonoscopy screenings, mammography screenings, bone density screenings and lung cancer screenings
Sleep lab services
Cardiac rehab services
Progressive exercise program visits
Medicare Annual Wellness Visits for patients age 65+
Additional wellness (non-acute) visits are encouraged to be postponed as well, unless the provider and patient determine otherwise.
Our providers and surgeons will consult and determine on a case-by-case basis whether appointments, surgeries and procedures should take place or be postponed for patients. We will continue to schedule and treat patients as deemed necessary. Patients impacted by cancellations and rescheduling of appointments and services will be contacted by MMH staff directly.
Additionally, all MMH-sponsored community classes and support groups will be suspended through May 1 and will be reassessed at that time.
If you are pre-registered for classes or screenings, MMH staff will be contacting you.
4.3.2020 | To say we serve the most amazing communities would be an understatement. Thank you from the bottom of our hearts for the countless donations and cards of encouragement and support. We are truly blessed.
3.29.2020 | Chief of Medical Staff at Margaret Mary Health, Dr. John Gryspeerdt shares insight on the COVID-19 outbreak including risk factors for contracting the virus and how to help protect yourself.
Keeping Yourself Safe
COVID-19 is usually spread from close person-to-person contact through respiratory droplets from coughing and sneezing. The virus can also be spread through airborne transmission, when tiny droplets remain in the air even after the ill person leaves the area. The best way to protect yourself is to follow the tips below.
Wash your hands frequently and thoroughly using soap and water for at least 20 seconds. Use alcohol-based hand sanitizer if soap and water aren't available.
Cough or sneeze into a tissue or flexed elbow, then throw the tissue in the trash.
Avoid touching your eyes, nose or mouth with unwashed hands.
Avoid close contact with people who are sick, sneezing or coughing.
Stay home when you're sick.
Clean and disinfect surfaces and objects people frequently touch.
Only wear a face mask if you have respiratory symptoms or are caring for someone with respiratory symptoms.
Learn More About Coronavirus Disease 2019
We are working closely with our state and local healthcare providers to identify, care for (if needed), monitor and prevent the potential spread of COVID-19 in our community.