Billing and Payments
MMH has a variety of options for you to make payments on a bill. See the list below to find the most convenient option for you.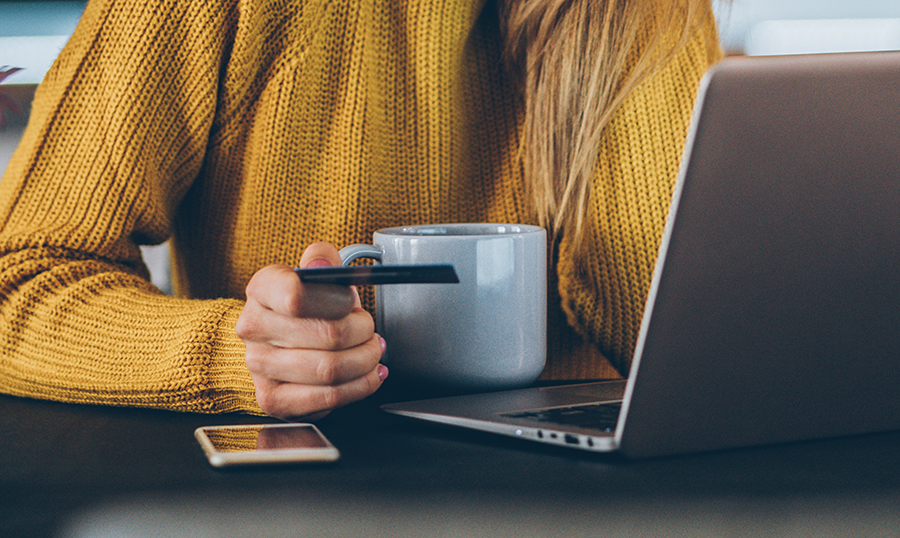 ONLINE:
Our quick pay portal provides convenient viewing and payment for all MMH accounts.
*If you are on a payment plan, payments MUST be made by phone, mail or in person.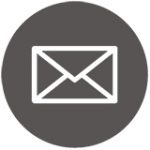 BY MAIL:
Mail payments to:
Margaret Mary Health
P.O. Box 226
Batesville, IN 47006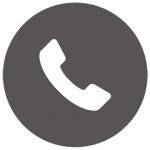 BY PHONE:
Call us at 812.933.5441, Option 1. A patient account representative is available to accept payments from 8 a.m. to 5 p.m. EST Monday-Friday. Please have your account number ready.
IN PERSON:
Pay your bill in person at the main hospital campus in Batesville, 321 Mitchell Avenue. Enter through the front lobby and turn left. The cashier is located up the stairs and to your right.
Payment Plans
MMH understands healthcare costs can be challenging for many family budgets. Not all patients are able to pay their out-of-pocket medical expenses upon receipt of their billing statement. The amount of time you have to pay off your balance is based on the total amount owed. The chart below outlines the payment plans available: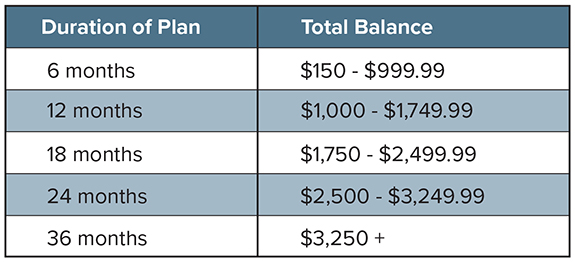 Payment Forms Accepted

For your convenience, MMH accepts the following forms of payment:
Discover credit/debit cards

MasterCard credit/debit cards

American Express credit/debit cards

Visa credit/debit cards

Cash

Personal check

Cashier's check

Money order
Our Billing Process
Understanding Your Billing Statement
We understand the information on healthcare billing statements can be overwhelming and confusing.  To help you better understand your billing statement and the terminology, review our Explanation of Billing Statement quick reference.
Price Estimates
The Indiana Hospital Association (IHA) created mycareINsight.org as a resource for consumers to compare Indiana hospital charges and quality ratings. The website was developed using data that is reported to the Centers for Medicare & Medicaid Services and the Indiana State Department of Health. The data on the site includes important measures of care provided in the hospital, including patient satisfaction, readmissions, infections, deaths, birthing outcomes, hospital charges and more.
The hospital charge data currently displayed on mycareINsight includes basic information for Indiana hospitals about charges and services provided. The site uses 2017 data from the Indiana State Department of Health. For inpatient services, it displays the 100 most frequent statewide diagnostic groupings and includes the average hospital charge for a specific service while admitted to the hospital. It also contains information for the 75 most frequent procedures performed statewide on patients who were not admitted to the hospital. The outpatient information is based on median charge for the patients with the same main procedure performed without being admitted to the hospital as an inpatient.
The pricing information provided is an estimate based on the information available at the time this data was provided and is not a guarantee of what the patient will be charged. Please understand that in many cases it is impossible to predict the final charges that will result from your services, as there are many variables involved in the actual services, such as the length of time spent in surgery or recovery, specific equipment used, supplies and medication required, additional tests ordered by the physician or any unusual special care or unexpected conditions or complications that may occur during the course of service. For the most accurate estimate of what you will pay for a health care service, you will need to contact your insurance company and the hospital.
Margaret Mary Health Charges
For a better understanding of the pricing and charges associated with the 300 most utilized services at MMH, view our list of shoppable services with charges provided for the most common contracted payers in our service area.
MMH also provides a comprehensive document, known as the MMH Chargemaster, which outlines the costs of MMH's billable services and items. While the costs listed on the Chargemaster can help you get a rough idea of what your charges will be, please be aware the amount listed may not represent the full cost of your procedure. Additional services, such as medications, supplies, room charges, diagnostic tests and professional fees, will be billed separately. The hospital's charges are the same for all patients, but a patient's responsibility and out-of-pocket expenses (i.e. deductible, co-insurance, copays, etc.) may vary based on what your insurance company will pay.  Uninsured or underinsured patients should contact our patient financial advocates to determine whether they qualify for discounts. Understand that few patients will pay the full charge amount listed because of insurance coverage.  To get a better understanding of all potential costs, we recommend you contact our Patient Financial Counselors at 812.933.5441 for a more accurate estimate.
Frequently Asked Questions
To contact our patient financial services team, call us at 812.933.5441.