Financial Assistance
MMH is committed to offering financial assistance and support to those individuals unable to pay for medically necessary care.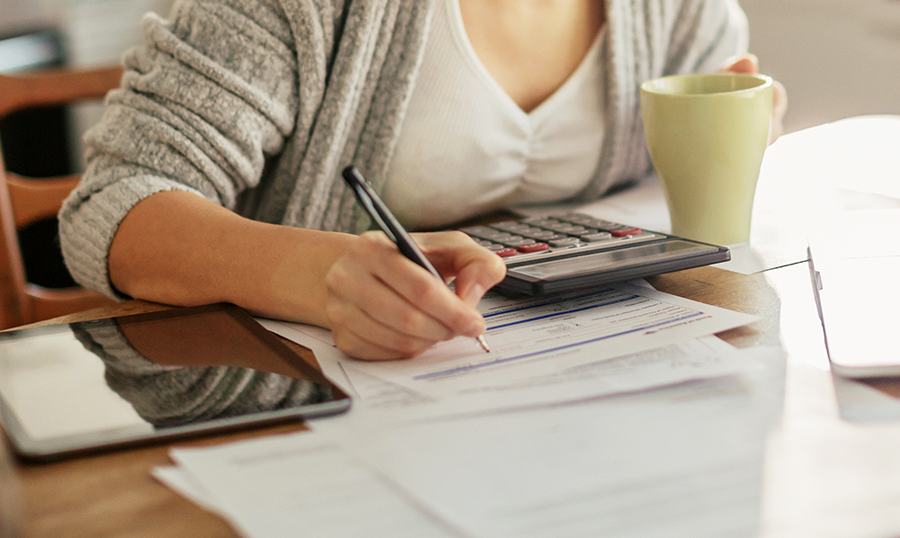 Financial Assistance & Charitable Care
At MMH, we provide the following financial services and support:
Fair and consistent billing and collection practices, including charitable care and financial assistance policies with a standard application process.
Extended payment plan options and medically necessary services at reduced rates or at no cost for patients eligible for financial assistance
Emergency care, regardless of ability to pay
The eligibility criteria for financial assistance and the following policies are intended to ensure that MMH will have the financial resources to provide care to patients who have the greatest financial need.
Eligibility
Determination for financial assistance eligibility is based upon income level.  Required financial information may include annual household income, applicable assets, household size and confirmation of application for all sources of coverage, including Medicaid, if eligible.  Individuals with a household income at or below 300% of current Federal Poverty Guidelines may be eligible for discounts ranging from 25% to 100% of the balance due.
2023 Federal Poverty Income Guidelines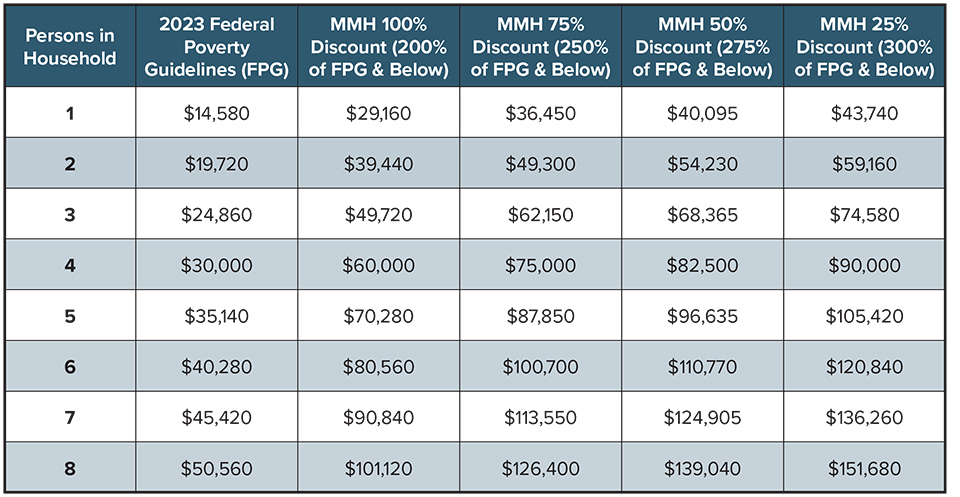 NOTE: For families/households with more than eight people, add $5,910 for each additional person.
How to Apply
Complete the Financial Assistance Application and send it, along with supporting documentation, to:
Patient Resource Advocate
c/o Margaret Mary Health
321 Mitchell Avenue
Batesville, IN 47006