News & Events
At MMH, our goal is to keep you and your family healthy. Read on to learn about health and wellness news and opportunities.
News
MMH awarded advanced certification for stroke treatment
Friday, Oct 27, 2017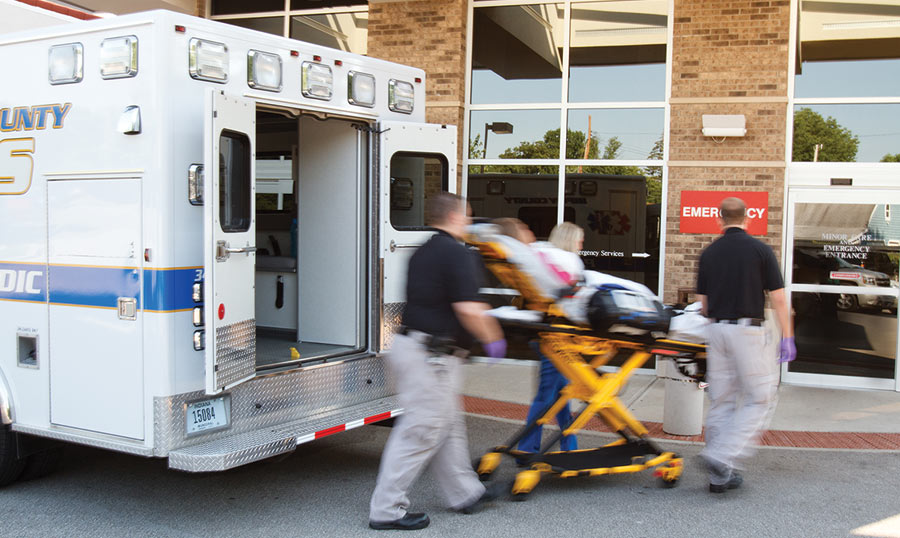 When a stroke occurs, every second counts. Having access to health care professionals who are trained to identify the signs of stroke and administer treatment quickly can mean the difference between full recovery and long-term disability or even death.
Margaret Mary Health is proud to announce it has recently earned Advanced Disease-Specific Care Certification for Acute Stroke Ready Hospital from The Joint Commission and the American Heart Association/American Stroke Association. The certification recognizes hospitals equipped to treat stroke patients with timely, evidence-based care prior to transferring them to a stroke center. For patients who are having a stroke, MMH is proud to partner with the University of Cincinnati Stroke Team.
"I'm very proud of the Margaret Mary physicians and staff who worked hard to achieve this certification," said MMH Emergency Services Physician William Lovett. "Margaret Mary Health is one of only 35 rural hospitals out of 4,000 to be recognized for achieving this level of stroke care. This honor recognizes our commitment to providing cutting-edge emergency care to our community."
MMH underwent a rigorous onsite review to assess its compliance with The Joint Commission's Advanced Disease-Specific Care certification requirements, including:
A dedicated stroke-focused program
Staffing by qualified medical professionals trained in stroke care
Collaboration with local emergency management agencies
24/7 ability to perform rapid diagnostic and laboratory testing
Ability to administer intravenous clot-busting medications to eligible patients
Availability of telemedicine technology
"Stroke is the number five cause of death in the United States," said Sharon Kreuzman, MMH emergency services manager. "This certification demonstrates our commitment to providing a higher standard of service to stroke patients. Ultimately, our goal is to increase survival rates and improve overall outcomes for people in our community."