News & Events
At MMH, our goal is to keep you and your family healthy. Read on to learn about health and wellness news and opportunities.
News
MMH Nurses Recognized
Monday, Jun 5, 2017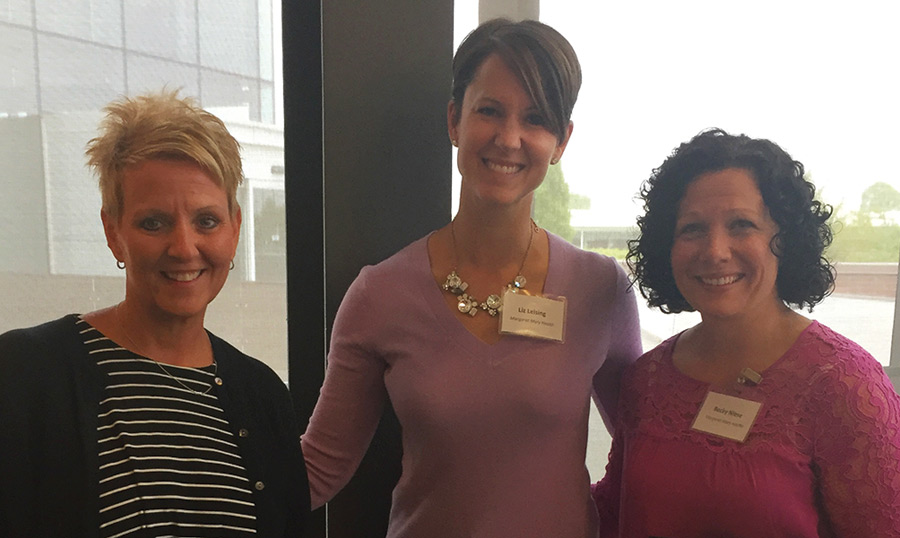 The IU School of Nursing at Indiana University-Purdue University Columbus (IUPUC) recently recognized two nurses from Margaret Mary Health for their outstanding leadership, clinical knowledge, work ethic and compassion for others. Greensburg resident Kim Crawley, RN (left) was named as an Emerging Nurse Leader, and Becky Niese, RN (right) of Batesville was honored as Sharer Preceptor of the Year. They are pictured with MMH Vice President of Patient Services Liz Leising (center).
"It's exciting to see two of our own caregivers recognized for their compassion and commitment to nursing education," said Leising. "Every day Becky and Kim make a positive impact on those around them, so it is very fitting that they be honored in this way. At Margaret Mary, we pride ourselves on our excellent nursing staff. They are the heart and soul of our hospital and for that, we are grateful."