Education
Add More Fruits and Vegetables to Your Day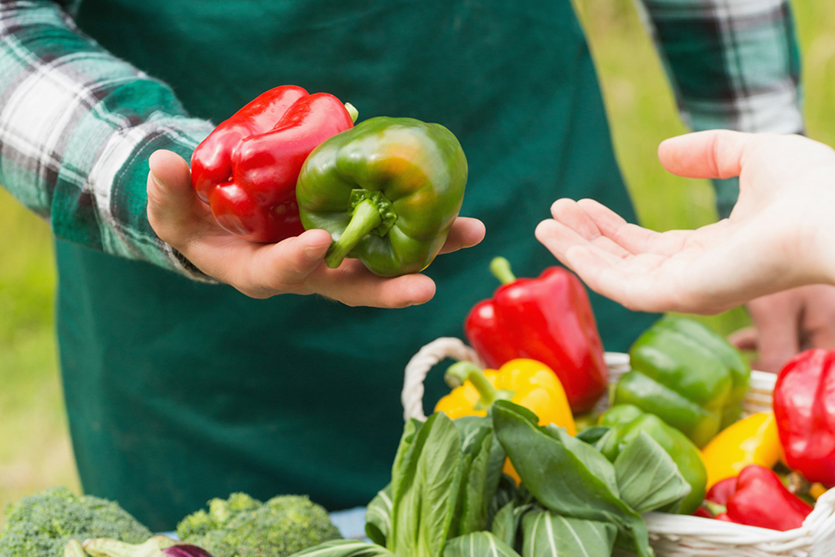 Produce grown and picked at its peak usually tastes better. That's why now is the perfect time to visit your local farmers' market and incorporate more fruits and vegetables into your diet. Below are 10 easy ways to boost your nutrition with each bite!
Use Vegetables as Pizza Toppings
Whether it's homemade or store-bought, toss some colorful vegetables on to enhance the nutrition. Try broccoli, chopped spinach, green or red peppers, tomatoes, mushrooms and zucchini.
Dip Vegetables
Instead of chips or pretzels, dip crunchy vegetables in your favorite dressing or dip.
Place Colorful Fruit Where Everyone Can Easily Grab It
Keep a bowl of fruit in the center of your kitchen or dining table.
Make Fruit into a Delicious Sauce
Puree berries, peaches or pears in a blender and use this as a topping for oatmeal, pancakes, waffles or yogurt.
Make A Veggie Omelet
Toss in broccoli, squash, carrots, peppers, tomatoes and/or onions and top with cheese for a hearty and delicious meal.
Sneak in Vegetables
Add grated or chopped zucchini, spinach or carrots to lasagna, meatloaf, pasta sauce and rice dishes.
Make Fruit Your Dessert
Roast some apples with cinnamon or top a banana with vanilla yogurt and some chopped nuts.
Stock Your Freezer
Keep frozen vegetables on hand to steam or stir-fry in a hurry.
Make Fruit Kabobs
Make kabobs with pineapple, peaches and banana and grill on low heat until the fruit is slightly golden.
Top a Baked Potato
Add beans and salsa or broccoli and shredded cheese to your baked potato.