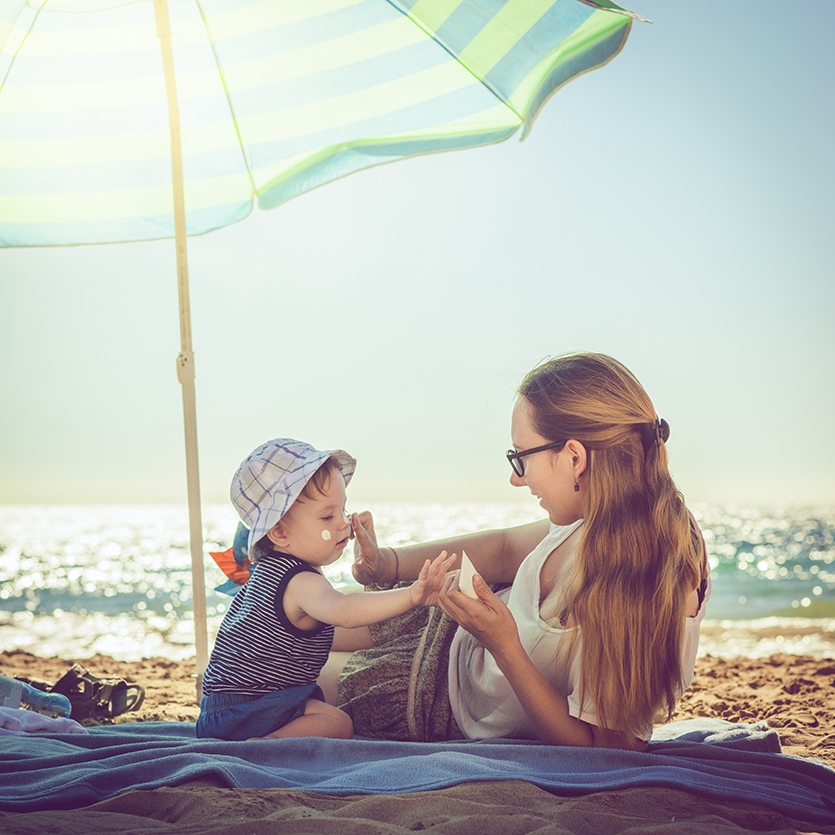 While you should use sunscreen every day, it's even more important to do so during the summer. The days are longer, the sun is stronger and it's easier to spend more time outside. When choosing sunscreen for you and your family, be sure to read the label before you buy. The US Food & Drug Administration regulations require sunscreen labels to follow certain guidelines, including:
Choose a sunscreen with 'board-spectrum' protection. Sunscreens with this label protect against both UVA and UVB rays. All sunscreen products protect against UVB rays, which are the main cause of sunburn. However, UVA rays also contribute to skin cancer and early aging.
Choose a sunscreen with a sun protection factor (SPF) of at least 30. The SPF number is the level of protection the sunscreen provides against UVB rays. Higher SPF numbers do not mean more protection, but the higher you go, the smaller the difference becomes. For example, SPF 15 sunscreens filter out about 93 percent of UVB rays, SPF 30 sunscreens filter about 97 percent, SPF 50 sunscreens filter about 98 percent and SPF 100 sunscreens filter about 99 percent. No sunscreen will protect you completely.
'Water resistant' doesn't mean 'waterproof.' No sunscreen is waterproof or 'sweat-proof.' If a product's label claims it's water resistant, it must specify whether it lasts for 40 minutes or 80 minutes while swimming or sweating. For best results, you should reapply your sunscreen every two hours or even more often if you are swimming or sweating. Sunscreen typically runs off when you towel off, so you will need to apply more.