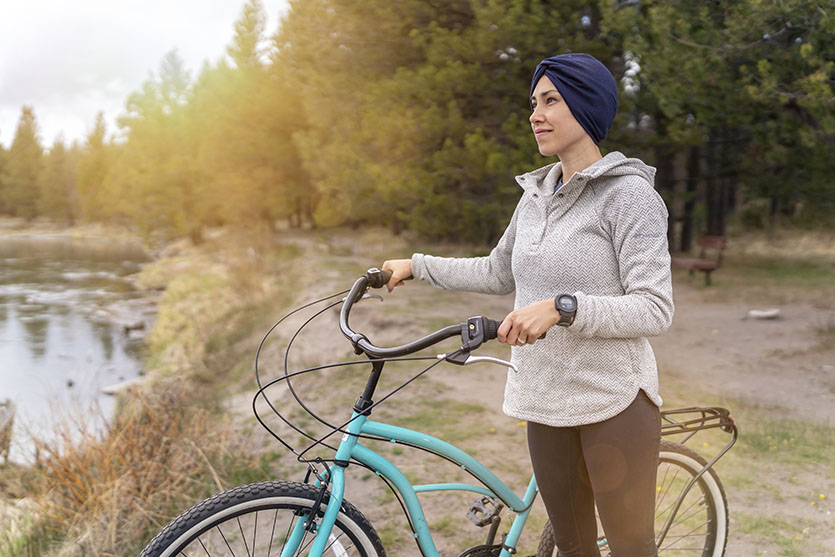 Exercise is an important part of a cancer treatment plan. Research shows regular exercise can improve physical and mental health during all phases of cancer treatment. An exercise program tailored to meet your specific needs can help manage symptoms and side effects and keep you moving.
Benefits of following an exercise program during cancer treatments include:
Lower severity or the chance of having side effects including fatigue, neuropathy, lymphedema, osteoporosis and nausea
Reduce the risk of depression and anxiety
Keep you as mobile and independent as possible
Improve balance and reduce fall risk
Prevent muscle loss and build strength
Improve the body's ability to fight cancer cells and trigger stronger anti-tumor activity
Improve energy
Reduce pain
Improve sleep
Improve survival rates for certain cancers
Prevent and manage other chronic diseases such as heart disease and diabetes
Improve quality of life
Margaret Mary has a team of occupational, physical and speech therapists to assist patients with their needs and develop a plan to incorporate the appropriate types of rehabilitation needed to enhance outcomes for specific cancer diagnoses. If you're currently receiving treatment for a cancer diagnosis, and think you may benefit from exercise, speak with your provider.