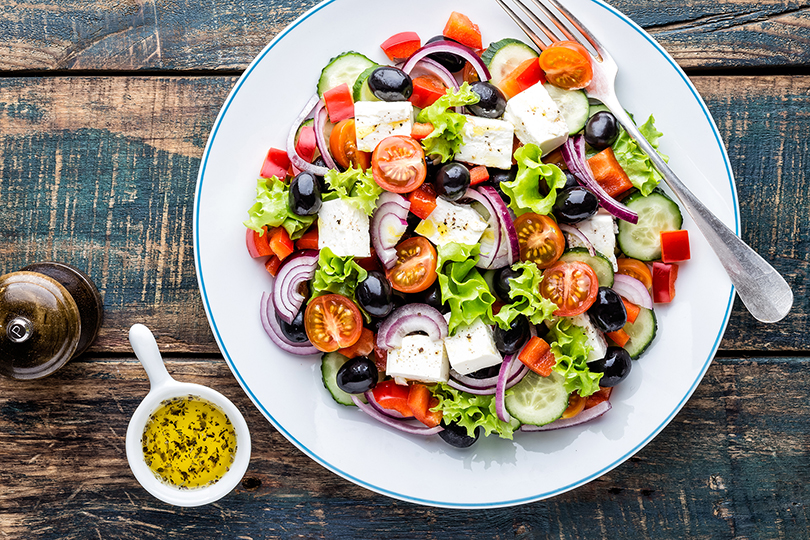 Summer is a time when all vegetables are at their peak so why not showcase them in a delicious Greek salad? This healthy salad is flavorful, refreshing and easy to make.
Salad Ingredients:
1 large cucumber, diced
1 pint grape tomatoes, halved
1 green bell pepper, diced
½ red onion, thinly sliced
½ cup Kalamata olives, halved
4 ounces feta cheese, crumbled
salt and pepper, to taste
Greek Salad Dressing Ingredients:
⅓ cup red wine vinegar
1 lemon, juiced
1 teaspoon Dijon mustard
2 garlic cloves, minced
½ teaspoon dried oregano
¼ teaspoon salt
¼ teaspoon black pepper
½ cup olive oil
Instructions:
Add the cucumber, tomatoes, bell pepper, onion, olives, and feta cheese to a large mixing bowl.
In a separate small mixing bowl, add the vinegar, lemon juice, mustard, garlic, oregano, salt and pepper. Slowly add the olive oil and whisk vigorously while pouring.
Drizzle the dressing on the salad and gently stir to combine. Season with additional salt and pepper, if desired.