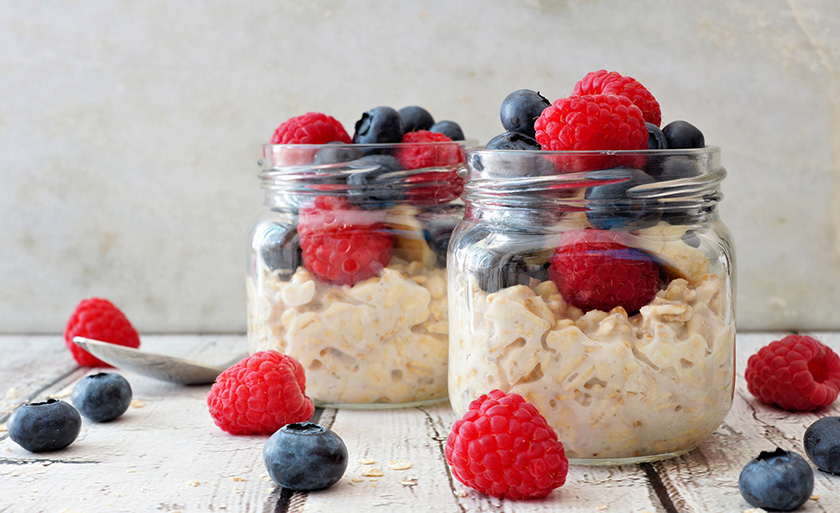 1/3 cup old-fashioned oats
1/3 cup Greek yogurt
1/3 cup milk
1/2 tsp vanilla extract OR 1/4 tsp almond extract
1/2 cup fruit – fresh or frozen
1 TBSP nuts
Add oats, yogurt, milk and vanilla/almond extract to a jar or container with a lid. Place the lid on tightly and shake well. Stir in the fruit and mix to distribute evenly. Replace the lid and store in the refrigerator for up to three days. In the morning, enjoy straight from the jar.