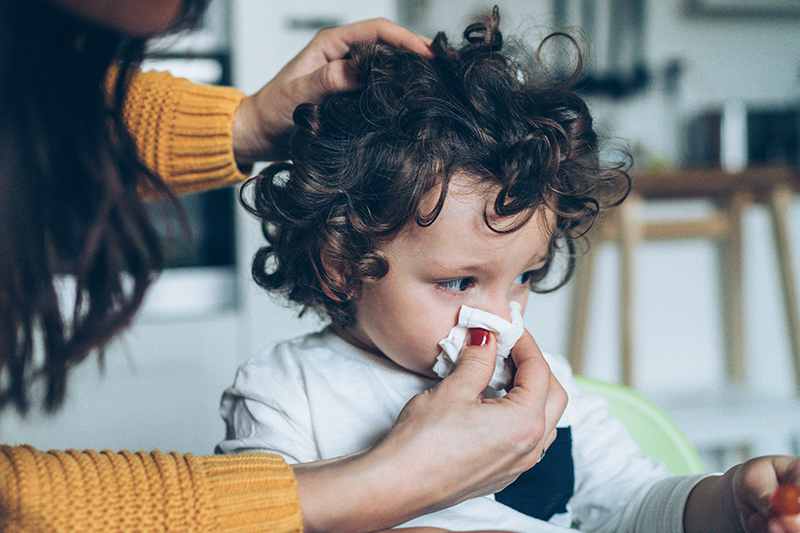 Each year in the US, more than 55,000 children age five and younger are hospitalized due to an RSV infection. RSV, or Respiratory Syncytial Virus infection, is a common and very contagious virus infecting the respiratory tract of most children before their second birthday.
In most cases, RSV will cause a mild, cold-like illness with a runny nose, decrease in appetite and a cough, which can lead to wheezing. However, RSV can also cause severe illness such as bronchitis or pneumonia.
In very young infants (less than six months old), the only symptoms of an RSV infection may include:
Irritability
Decreased activity
Decreased appetite
Apnea (Pauses while breathing)
Fever may not always be present with an RSV infection.
Most RSV infections go away on their own in about a week or two. Fever and pain can be managed with over-the-counter fever reducers and pain relievers. It's important to contact your healthcare provider before giving your child any non-prescription medications.
There are steps you can take to help prevent the spread of RSV. If you have cold-like symptoms, you should:
Cover your coughs/sneezes with a tissue or your elbow.
Wash your hands often with soap and water.
Avoid close contact, such as kissing, shaking hands and sharing cups/utensils, with others.
Additionally, it is recommended you do not have contact with children at high risk for severe RSV infection, including premature infants, children under the age of two with a chronic heart or lung condition, and children with a weakened immune system.
To learn more about RSV, visit the Centers for Disease Control & Prevention.