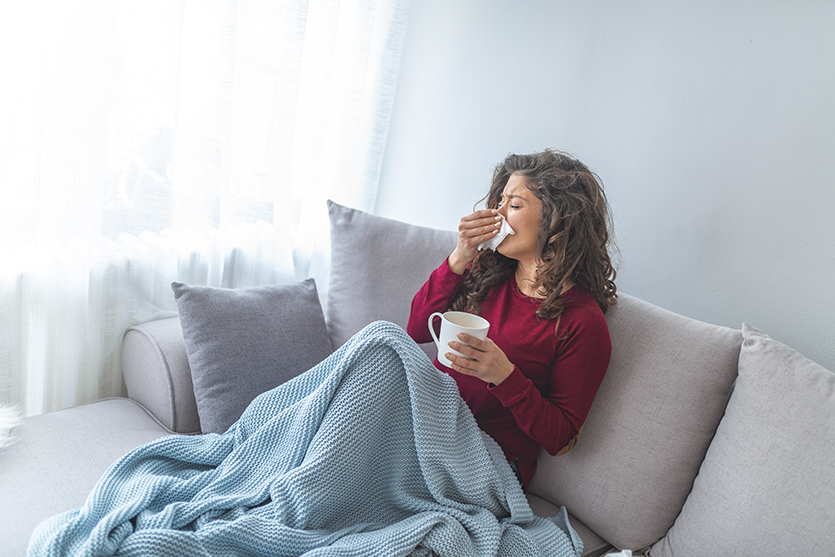 As flu season approaches in the midst of the COVID-19 pandemic, it's more important than ever to do your part to stay well this winter. With both respiratory illnesses circulating now, it's quite possible hospitals and their testing capacity could again be strained. Patients are also confronted with the possibility of being affected by both illnesses at the same time.
In many ways, COVID-19 and the flu are similar. Both viruses are transmitted by breathing droplets in the air or by touching contaminated surfaces and then touching one's face. People with either illness can also carry the virus for days at a time without even realizing they're infected.
Both viruses affect your lungs and can cause fever, cough, body aches and sometimes vomiting and diarrhea. One notable difference between the two, however, is COVID-19 may cause a loss of taste and smell.
To stay healthy this winter, follow these tips:
Get Your Flu Shot
While a vaccine for COVID-19 has not yet been released, the flu vaccine is a safe and effective way to lessen your risk of getting the flu. The vaccine is available at your doctor's office or by scheduling an appointment with MMH's Occupational Health and Wellness Center at 812.932.5105.
Cover Your Mouth
Wear a mask when around others, and cover your mouth when you cough or sneeze.
Take Care of Yourself
Eat well and get plenty of rest to ensure your immune system is in good shape. Stay home when you're not feeling well.
Social Distance
Avoid social gatherings and always keep a safe space between yourself and other people who are not from your household.
Wash Your Hands
Wash your hands frequently and disinfect surfaces in your home and workspace.