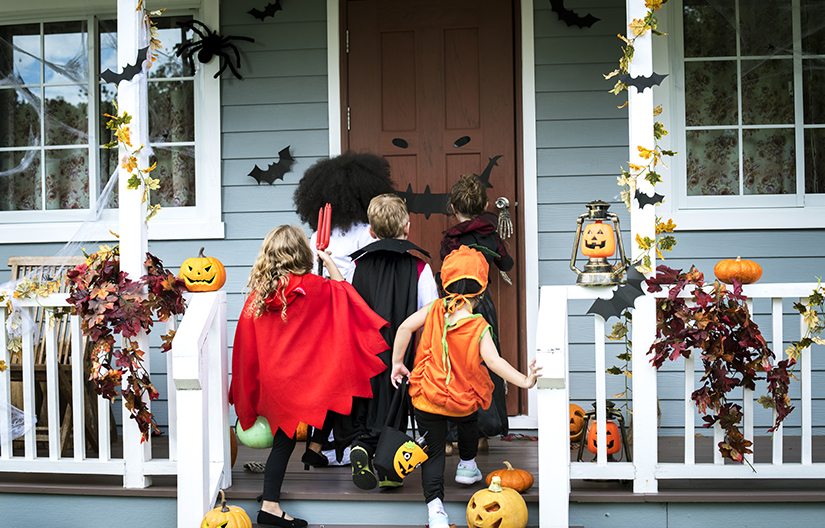 While Halloween is a lot of fun because of the costumes and treats, it can also bring some serious safety risks. Before you head out with your kiddos tonight, review the tips below.
Join in on the fun! If your kids are younger than 12, go trick-or-treating with them. It's a smart idea to pin a piece of paper with your child's name, address and phone number somewhere on their costume in case you get separated. Encourage your older children to trick-or-treat with friends, parents or older siblings. Also be sure someone in the group brings a flashlight with extra batteries.
Set ground rules. If your child will be trick-or-treating without you, plan a familiar route and set a curfew. Review the safety rules, including staying with the group, walking only on the sidewalk, approaching only homes that are clearly lit, and never going inside a home or car for a treat. Also, have your child carry a cellphone.
Inspect treats before eating. Don't let your children eat their treats while they are trick-or-treating. Eat a meal before heading out and inspect the treats before your child eats them. Throw anything away that's not sealed, has torn packaging, or looks questionable. If you have little kids, get rid of gum, peanuts, hard candy and other choking hazards.
Ration the goodies. If your child collects a lot of loot, consider handing out a few pieces at a time.
We hope you have a safe and fun Halloween!