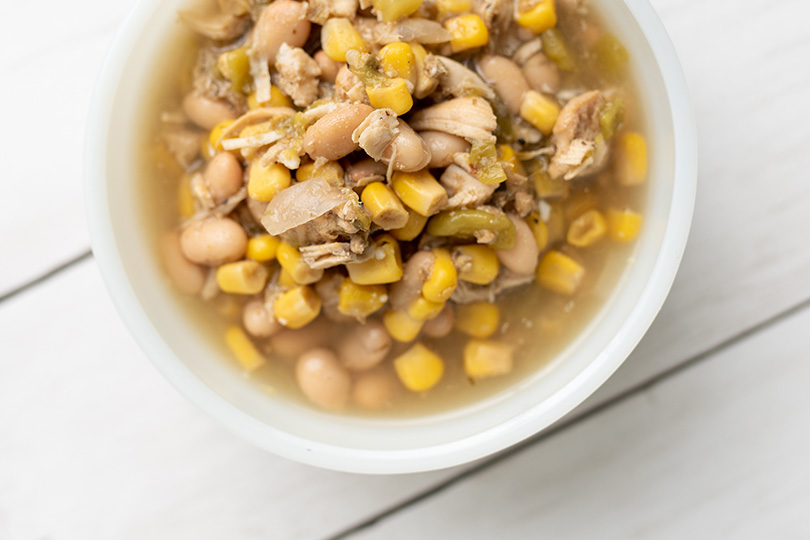 Looking for new dinner ideas? White chicken chili is a great option in the fall because it's healthy, hearty and perfect for cozying up on chilly days.
Ingredients:
1 lb boneless chicken breast, cut into 1/2 inch cubes
1 cup chopped onion
2 Tbsp olive oil
1 can (15 oz) white kidney beans, rinsed and drained
2 cans (14-1/2 oz) no-salt-added diced tomatoes
1 cup frozen corn
3/4 tsp salt
1 tsp ground cumin
1 tsp minced garlic
1/2 tsp celery salt
1/2 tsp ground coriander
1/2 tsp pepper
6 Tbsp shredded cheddar cheese
Instructions:
In a large skillet, sauté chicken and onion in oil for 5 minutes or until chicken is browned.
Transfer to a 5-quart slow cooker.
Stir in beans, tomatoes, corn and seasonings.
Cover and cook on low for 5 hours or until chicken reaches a minimum temperature of 165 degrees.
Garnish each serving with shredded cheddar cheese.