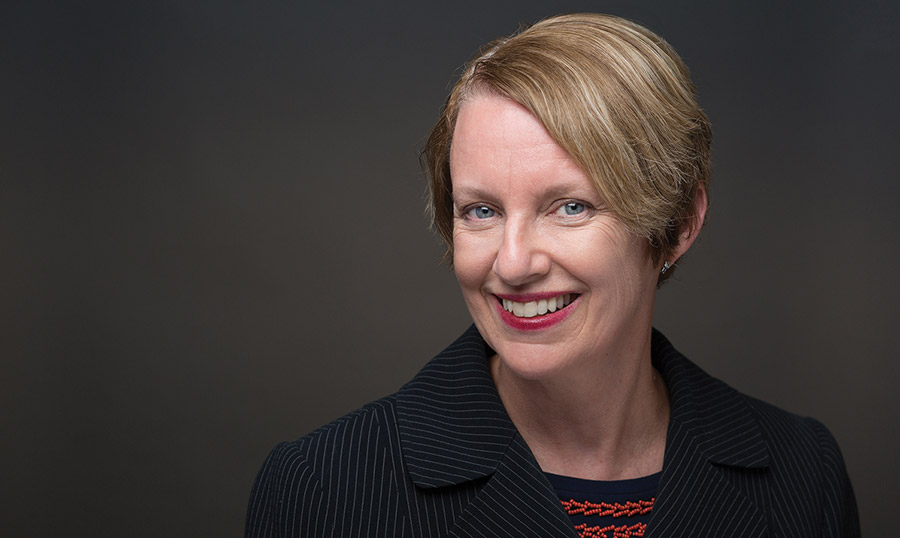 Dr. Mary Robertson recently received the Indiana Doc Hollywood Award at the 2017 Indiana Rural Health Association's annual conference. This award recognizes individuals who care professionally for those in rural areas across the nation. An internal medicine physician in Batesville, Dr. Robertson was one of four physicians in the state of Indiana who received the honor.
Dr. Robertson's nomination was a compilation of both professional and patient testimonials that showcased her reputation for being a genuinely caring physician. Not only was she recognized for providing excellent care to her patients, but the award was also given for her role in mentoring students and volunteering in the community.
Dr. Robertson moved from Chicago to Batesville in 2000 to open her medical practice. Since that time, she has provided compassionate care to a number of patients not only in her office, but at Margaret Mary Health. When asked to describe Dr. Robertson, many of her patients are quick to point out how meticulous she is when making a diagnosis or determining a treatment plan. "Mary leaves no stone unturned – continually delving into medical issues until she is totally convinced the course she is recommending is concise and thorough," said Judy Laudick, a patient since 2000.
In addition to the patients she serves in her office and at Margaret Mary Health, Dr. Robertson serves as the director of nursing for the Sisters of St. Francis where she regularly provides care to sisters who are too ill to travel.
"As a testament to her ability to relate to her patients, Dr. Robertson is the most requested physician for the sisters when they are in need of care," said Diana Schutte, director of nursing for the Sisters of St. Francis. "She's just wonderful. She looks at the individuality of each patient and addresses them in a way they can understand, especially when caring for patients with dementia."
Despite the time and dedication it takes to be a mentor to students, Dr. Robertson has welcomed them into her practice so they can work alongside her to better understand what it takes to be a healthcare provider in a rural community.
"Mary is a large part of the reason I am a practicing dentist today, emulating what she has done for so many years," said Amy Feller-Morrin. "On many occasions, I watched Mary balance the life of a full-time professional working mother in a small community. Mary has always been a role model to me."
Anyone who knows Dr. Robertson knows she not only cares about her patients, but she cares about the entire community. Not only does Dr. Robertson support many sporting events and fundraisers in the community, she has volunteered her time on many occasions to speak at community seminars on topics ranging from cancer and heart disease to diabetes and women's health. She has also assisted with sports physicals for student athletes.
An advocate for those who are underinsured, Dr. Robertson devotes countless hours to helping patients get the treatment and medications they need, regardless of their ability to pay. She also volunteers regularly at the Southeast Indiana Health Center (SEIHC), a local clinic that provides medical care to those who can't afford it.
"Since opening our doors in 2013, Dr. Robertson has been a true supporter of the Southeast Indiana Health Center," said Paul Tyrer, SEIHC manager. "From personally transporting a patient to the emergency room to seeing patients outside of clinic hours, Dr. Robertson's care and compassion goes beyond caring for the sick."
Perhaps most impressive of all of Dr. Robertson's feats is her ability to run a successful medical practice while raising a family of her own. Dr. Robertson and her husband, Mike, have three children and seven grandchildren. She is a very active grandma, and her grandkids affectionately call her "Lola." With six siblings of her own, she also values being involved with her very large, extended family.