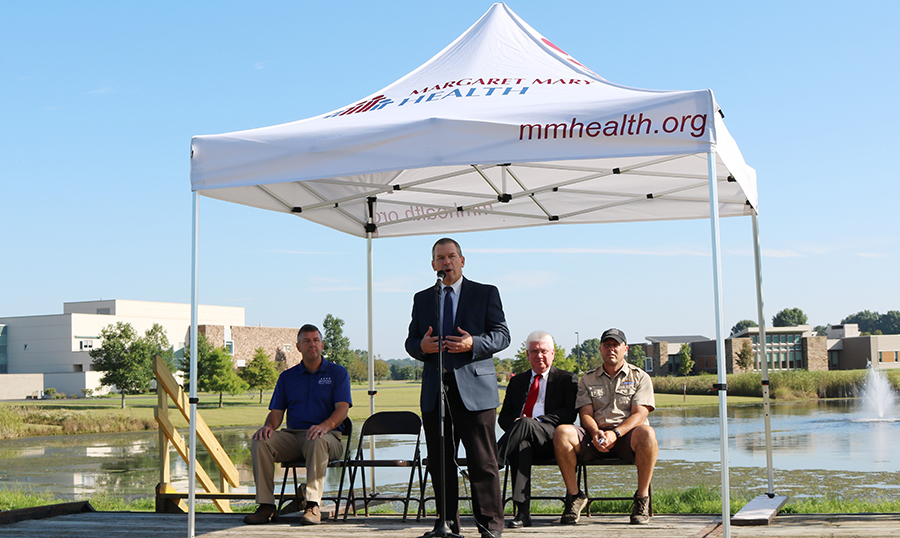 The City of Batesville and Margaret Mary Health hosted a ceremonial groundbreaking of a new park on the east side of Six Pine Ranch Road on Friday, September 14.
MMH donated the three-acre parcel of land to the City for development of the park which is projected to open in 2019. The park will feature a walking trail, playground sites, picnic tables and benches, an observation deck, and parking areas. The trail will connect to the existing walking path behind the Margaret Mary Outpatient & Cancer Center.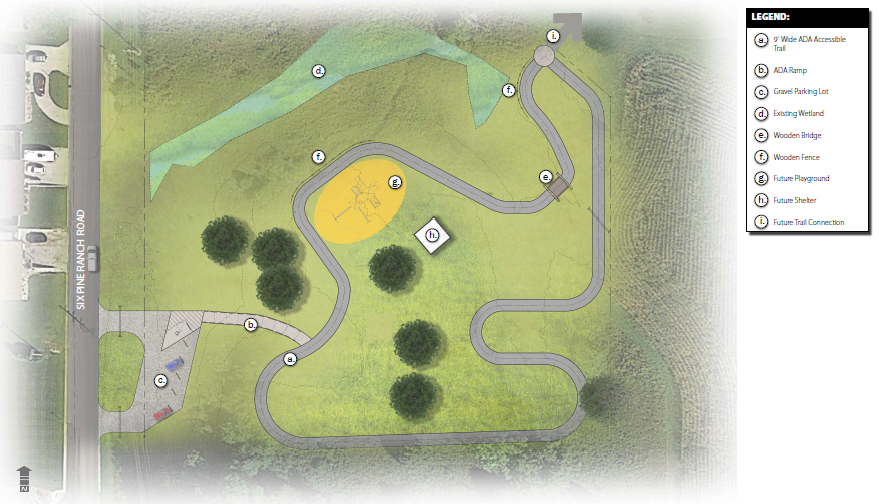 "At MMH we are passionate about improving the health and wellness of our community and one way to support this is by creating more access to parks and recreation. The ability to contribute to the development of an additional park is exciting and we are proud to work with the city on such an important project," said Tim Putnam, CEO and President of Margaret Mary Health. "We hope it will provide additional families safe access to quality park facilities and further enhance the work that has already been completed at our campus with the walking trail."
The City has contracted with HWC Engineering for the planning and design of the park. Construction is expected to begin early next year. "This partnership with Margaret Mary Health shows us again why Batesville is such a great place to live and raise a family," said Mayor Bettice. "This shows us how private and public entities can join together for the benefit of our entire city while providing a natural recreational experience for people of all ages."
In addition to the hospital's land donation, approximately $25,000 has been donated from private citizens. The Batesville Parks Department is accepting monetary donations for the purchase and installation of amenities at the park. Contact the Parks department at (812) 212-0603 for more information.
"Any donated item will have a small plaque attached indicating the donor if requested," said Parks Commissioner Mike Baumer. "Items can be donated by individuals, groups, businesses or items donated in memory of loved ones."