News
Margaret Mary Health Set to Administer First COVID-19 Vaccinations for Frontline Healthcare Workers in Southeastern Indiana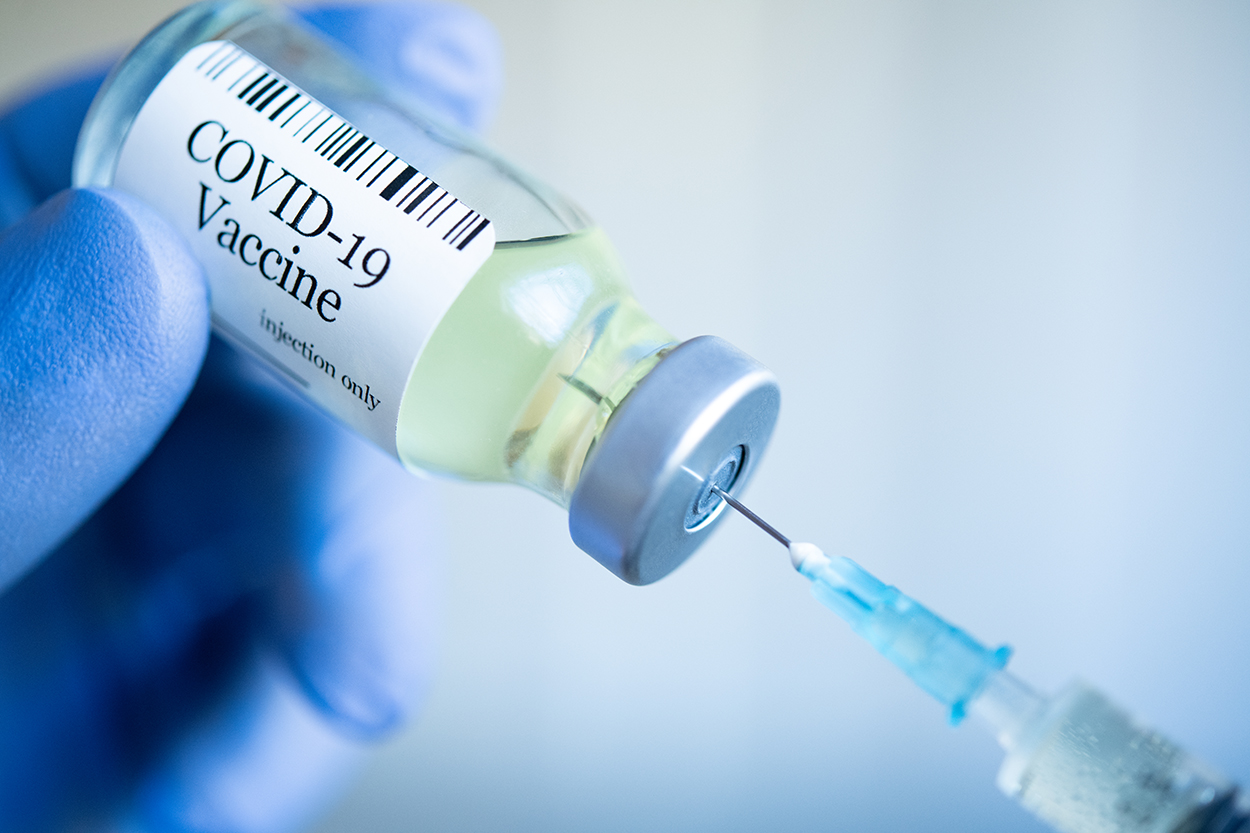 MMH has been working diligently with the Indiana State Department of Health (ISDH) over the last several weeks, preparing to administer phase one of the COVID-19 vaccine distribution plan upon approval of the vaccine. The phase one individuals include all healthcare workers, with MMH specifically serving those living in Ripley, Franklin, Dearborn, Ohio and Switzerland counties.
The U.S. Food and Drug Administration (FDA) provided emergency use authorization for prevention of coronavirus disease 2019 (COVID-19) late last week. As a result, MMH will be receiving its first of several shipments of the vaccine from the ISDH tomorrow, Thursday, Dec. 17. MMH will begin administering vaccine on Friday, Dec. 18 in Versailles at the Tyson Activity Center and Saturday, Dec. 19, at the Batesville Fire Station. These clinic locations will operate from Dec. 18 through Jan. 23 by appointment only. At this time, due to the limited supply of the vaccine available, only people who received a link directly from their employers can register for vaccination. That includes hospital-based employees and long-term care staff. A medical ID will be required. The timeline for additional phases of vaccine administration, including the public, is yet to be determined.
The vaccine, which was found to be 95 percent effective in preventing COVID-19 disease among clinical trial participants, uses messenger RNA (mRNA) to stimulate an immune response against COVID-19. Unlike conventional vaccines, which often use a small amount of live virus or antigen to stimulate an immune response, mRNA vaccines communicate with the body's cells in a way that directs the cell to produce proteins. The protein that is made is similar to one that is normally made by the virus during an infection. This allows the body's immune system to be stimulated and respond in a way that is protective, without being exposed to the actual virus.
"This disease has caused the death of more than 300,000 people across the United States, including members of our own community, and that number continues to grow. This is the moment I have been waiting for after nine long months of watching my frontline healthcare workers battle COVID-19. The beginning of the end of the pandemic is in sight.  The amount of research, teamwork and selfless passion for serving others that has gone into making this a reality is simply incredible," said Tim Putnam, president & CEO, Margaret Mary Health. "My concern for what we may face in the next couple of months is higher than it has been since March. Pandemic fatigue combined with loved ones gathering for the holidays can easily lead to rampant infection and hospitalization rates, creating concern that access to care for COVID-19 could be more limited than at any time since the pandemic began. The idea that we can somehow reach the other side of the pandemic simply by letting COVID-19 spread through the community until herd immunity is reached is misguided unless people are willing to live in the current state for years to come or watch death rates dramatically climb. This vaccine provides a clear path for protecting those caring for COVID-19 patients and those in our community who are most at risk for becoming critically ill, and as medical experts have been saying for months, it is the fastest and most effective way to end this pandemic.  We are proud to have been selected as one of the very first healthcare systems in Indiana to administer the vaccine and are ready to serve our community and the broader region."
The ISDH followed the Centers for Disease Control and Prevention (CDC) guidelines for prioritizing vaccine distribution fairly and ethically. The goals are to prevent as many deaths and serious illnesses as possible, keep critical industries open, minimize health disparities and increase the overall health and well-being of Hoosiers. A phased-in approach has been established with the first round of vaccine allocated to healthcare personnel who, in their line of work, have the potential for exposure to COVID-19 patients or infectious material and long-term care facilities staff and residents. MMH will continue to work closely with ISDH as more vaccine becomes available to ensure it is safely distributed to the most vulnerable in our community first and ultimately to anyone who is interested in receiving it.
Until there is enough vaccine for everyone, which will likely be later spring or early summer of 2021, it is important that people within the community continue to take these steps to help prevent the spread of COVID-19.
Wear a mask to protect yourself and others
Stay at least six feet apart (about two arm lengths)
Practice good hand hygiene by washing with soap and water or using hand sanitizer
Isolate yourself if you're sick and stay home if you've been exposed to someone with COVID-19
Clean frequently touched surfaces often
For up-to-date information on Margaret Mary's response to COVID-19, visit our COVID-19 Resource page.