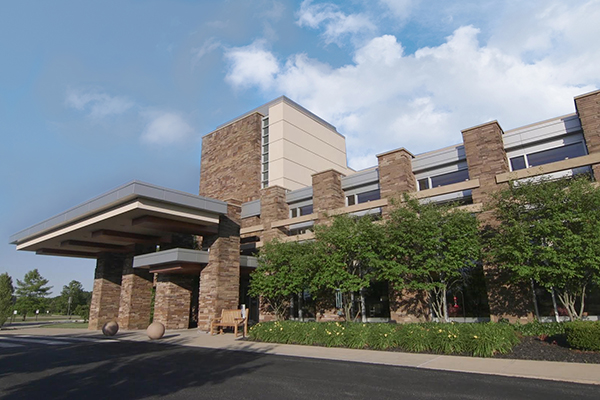 Margaret Mary Health has made the strategic decision to partner with The Christ Hospital for medical oncology coverage at the Margaret Mary Cancer Center.  This new relationship is effective immediately and will allow the program to provide better local support and care for patients with expanded access to experienced, specialized providers and clinical trial research.  While the physician coverage will be provided by The Christ Hospital, patients will continue to be supported by the same outstanding Margaret Mary cancer care team.
According to Tim Putnam, CEO of Margaret Mary Health, "The main goal of our Cancer Center is to provide quality, compassionate care close to home.  Our staff is focused on helping restore patients and their families to wholeness, both emotionally and physically.  We treat our patients like friends and family and many times they are.  Having the right partner and doctors, whose values align with ours, is very important.  We want fewer interventions and better long-term survival odds for our patients through effective control of the disease, and we are confident this new partnership will help provide just that."
In the coming months Margaret Mary will be welcoming several oncologists from The Christ Hospital to their medical staff. Dr. Soumit Basu is the first oncologist to join and will be providing patient care at the Cancer Center on Six Pine Ranch Road. Dr. Basu is board certified and specializes in medical oncology and hematology.  He completed his residency at the Cleveland Clinic Foundation in Cleveland, Ohio and his fellowship in hematology and oncology at the University of Washington/Fred Hutchinson Cancer Research Center in Seattle, Washington.
"We are looking forward to our continued partnership with Margaret Mary Health, which allows for better continuity of care to be maintained for patients in Batesville," said Vic DiPilla, Chief Business Development Officer at The Christ Hospital Health Network. "We have enjoyed and valued our long history of collaboration with Margaret Mary in many clinical services, most notably heart and vascular, and are eager to continue that history as we bring excellent oncology care to the people of this community."
Margaret Mary is committed to providing cancer patients the services and support needed throughout their cancer care journey.  For additional information or questions regarding this new partnership, please contact the Cancer Center at 812.932.4673.