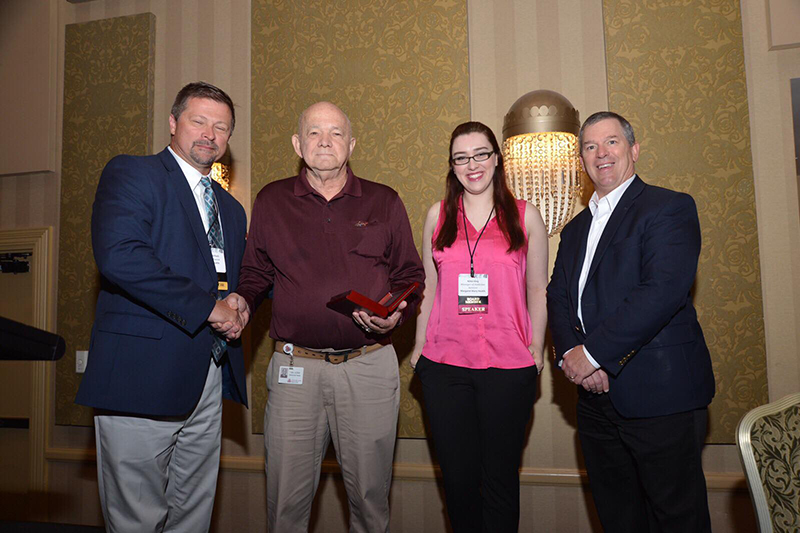 Dr. Tom Deters of Brookville, IN was recently awarded the Special Caregiver Award by the Indiana Rural Health Association (IRHA). This honor brings much deserved recognition to those who provide exceptional care to people in rural communities.
Dr. Deters isn't the kind of doctor you'd typically find in a hospital setting. He holds a Doctor of Veterinary Medicine degree, however back in the early 1980s, he saw a significant need in his community which led him to switch careers. As an addictions therapist, he has spent decades working to fight substance abuse in Southeastern Indiana.
Dr. Deters has helped countless individuals, groups and families through the grips of addiction in his work at Community Mental Health Center, Fayette Regional and now Margaret Mary Health. He is still active in his therapy practice, conducting psychosocial evaluations for Ripley County Courts Addiction and Drug Services program and being part of the founding members for the Stayin' Alive coalition in Franklin County.
"We are proud to have Dr. Deters as part of our team," says Tim Putnam, President and CEO of Margaret Mary Health. "His dedication to the people he serves and the community is unwavering. His passion for impacting as many lives as he can in a positive way is what makes him exactly the type of individual who should be recognized as a special caregiver."
Pictured: From left, IRHA Board President Mark Vonderheit congratulates Tom Deters on receiving IRHA's Special Caregiver Award. Dr. Deters was accompanied by Nikki King, MMH's manager of behavioral health and addiction services and Tim Putnam, MMH's president and CEO.