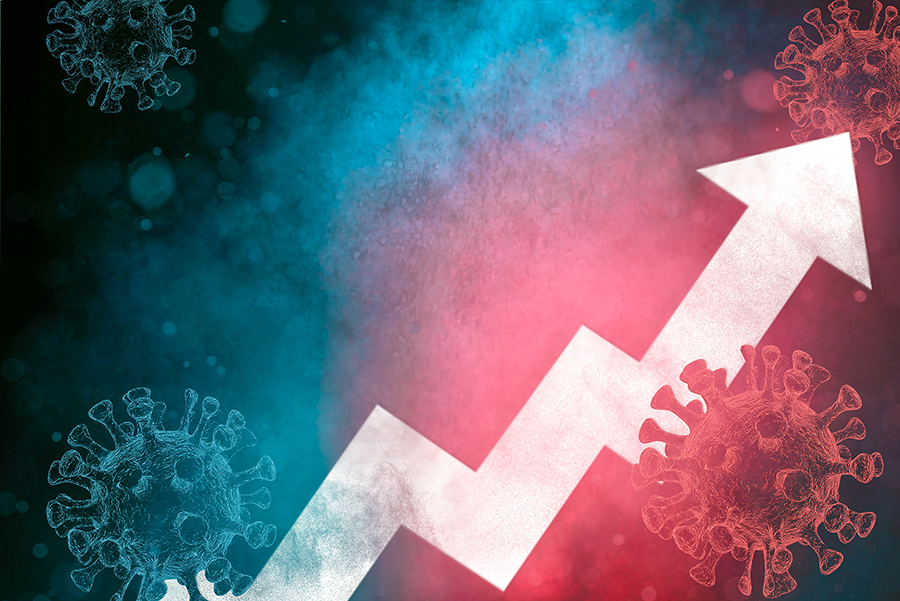 Today, Margaret Mary Health (MMH) has 22 COVID-19 patients in our inpatient unit, the highest number of COVID patients we've had at one time since the beginning of this pandemic in March 2020. Two of these patients are on ventilators and 18 are unvaccinated.
"It has been twenty-one months since our first COVID-19 patient was admitted here at MMH, but for our staff it feels like a lifetime ago. We could never have predicted that a year after the COVID-19 vaccine began being administered, we'd be seeing patient numbers higher than ever before. To say our team is tired is simply an understatement. They are emotionally and physically exhausted at a time of year when everyone feels a little extra strain trying to pull everything together for the holidays," noted interim Chief Nursing Officer, Devan Reuss. "At this time, we could really use a few extra prayers of support for our staff and our patients. We're doing our best to continue to provide the quality, compassionate care our patients deserve, but we are stretched thin, and we recognize everyone feels the impact of that."
Interim CEO, Liz Leising added, "We understand this has been a long journey, and everyone is tired of hearing about COVID. We are, too.  Many have moved on with living their lives the same way as they did prior to COVID, and we respect the desire and need to do that as well.  But now is not the time to turn a blind eye to this pandemic. We desperately need your help to reduce the spread of this virus and the number of patients requiring hospitalization. We appreciate your patience and understanding as we do our best to manage this current surge."
As you plan for holiday gatherings with friends and family in the coming weeks, we ask that you please consider these safety measures:
Stay home if you're not feeling well
Wear a mask when out in public
Maintain social distancing
Wash your hands frequently
Get vaccinated
Get boosted if you're eligible
While vaccination against COVD-19 cannot guarantee an individual will not contract the virus, it significantly decreases their risk for infection, hospitalization and death. According to the CDC, unvaccinated adults have a 10 times greater risk of hospitalization and death than vaccinated adults. More than 85% of the COVID patients hospitalized at MMH since early August have been unvaccinated.
Doing your part to stay healthy is now more important than ever. In addition to the safety measures above, we encourage people to continue with or adopt the basics of a healthy lifestyle including eating a balanced, nutritious diet, exercise or be active for at least 30 minutes a day, get plenty of sleep each night and take the daily vitamins and supplements recommended by your primary care provider.
As a reminder, for the protection and safety of our patients, team members and the community, we are limiting visitors for our hospital inpatient care unit. All visitors must be screened, wear a mask at all times and be at least 16 years old. Our Med/Surg and Special Care unit patients may have two visitors, with visitation limited to one hour per day, per visitor. Visitors must sign in at the Med/Surg clerk's desk on the second floor. Visitation for COVID+ patients may be limited, and additional PPE required.
For additional information on Margaret Mary's response to COVID-19, visit us online at mmhealth.org/covid-19.