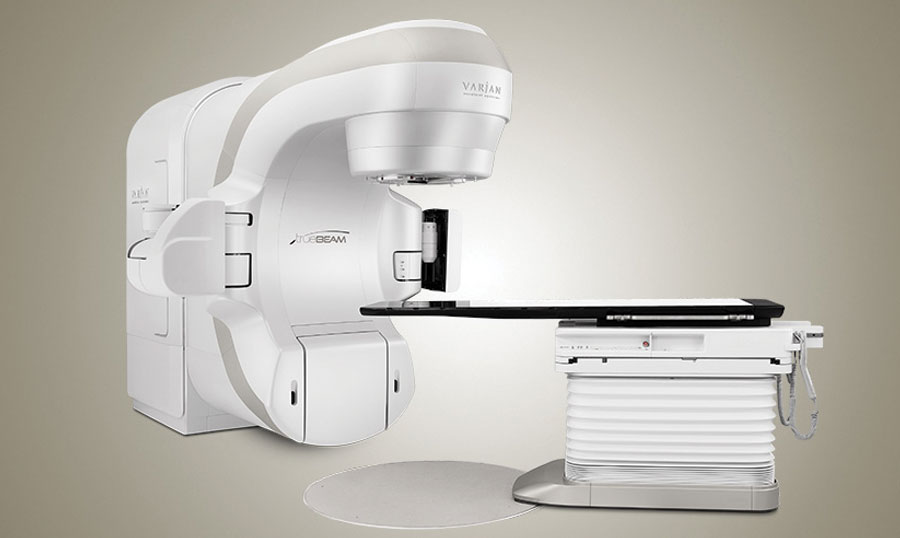 Patients at Margaret Mary Health's Cancer Center can now receive advanced radiation therapy thanks to new technology that provides significant advantages. The recently installed Varian TrueBeam linear accelerator provides higher accuracy and greater beam intensity to destroy cancer cells. It is designed to deliver the lowest dose of radiation possible to surrounding healthy tissue while allowing for better, more accurate treatment of the patient's tumor.
"Our goal is to not only treat our patients' cancer, but to get them back to what's important to them," said Dr. Frank Peyton, a radiation oncologist at Margaret Mary's Cancer Center. "Restoring them to wholeness with better long-term survival odds has always been our focus. By introducing the new radiation therapy equipment, we achieve just that – better control of the disease, shorter treatment times and decreased side effects."
In 2005, Margaret Mary's Cancer Center opened on Six Pine Ranch Road in Batesville to bring together all cancer treatment services under one roof.
"Since the opening of the cancer center 12 years ago, we have continually made enhancements to our cancer services that put us on par with big-city cancer treatment facilities," said Tim Putnam, MMH president and CEO. "With the addition of our new linear accelerator, we can provide the most precise radiation therapy available on the market today. Of course, the technology is impressive, but what makes our cancer center unique is the level of compassion and emotional support we provide our patients each and every day."
To learn more, call our radiation oncology department at 812.933.3772.